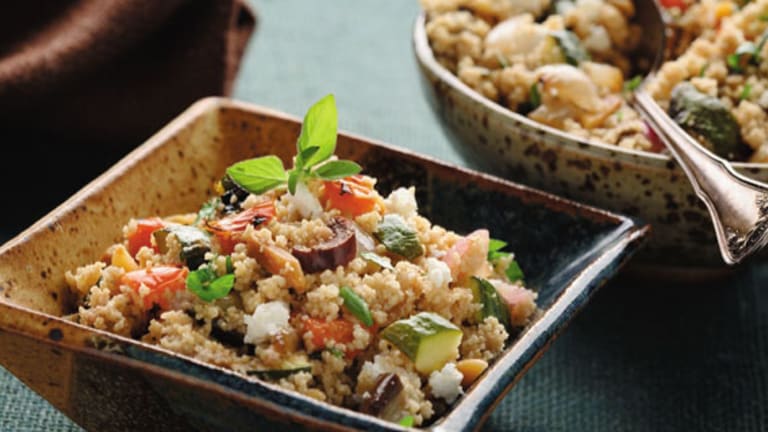 A Summer Shabbat Menu
For Jewish foodies, the highlight of this week's parsha is the recap of the laws of kosher and the commandment to donate a tenth of all produce to the tribe of Levi and another tenth to be either eaten in Jerusalem or exchanged for money to be taken to Jerusalem to spend on fruits and vegetables. This evokes a spectacular image of the Holy City as a robust marketplace bursting with fresh produce. For this week's Shabbat menu, we highlight some of our favorite seasonal fruits and vegetables worthy of a pilgrimage to your local green market.
This week's menu is parve/dairy, but many recipes can be adapted if you want to serve a meat main or you can check out last year's menu. 
Cranberry Walnut Salmon on a Bed of Spinach
Mediterranean Salad with Roasted Vegetables and Whole Wheat Couscous
Want stories like this delivered straight to your inbox? Sign up now for the Joy of Kosher Weekly Newsletter.