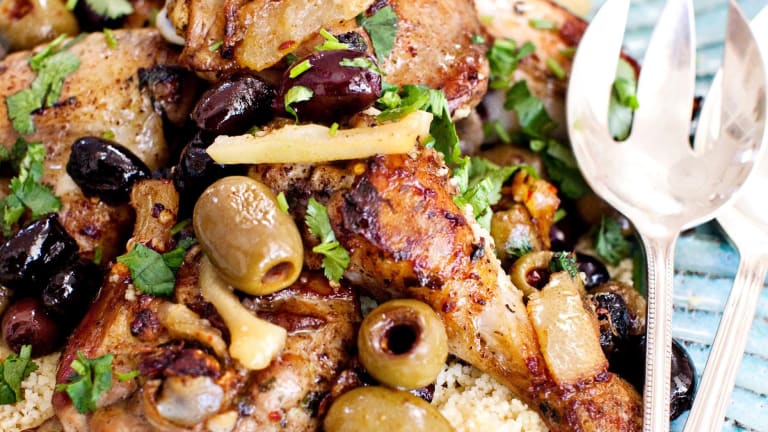 A Traditional Sephardic Shabbat Menu
In a past life, I must have been a raven-haired Arabian princess…
Even though all of my known ancestors hailed from Eastern Europe, something about Middle Eastern stuff - the music, the aromas, the desert, the food - really stirs my blood. Middle Eastern, Iberian and North African Jews, known as Sephardim, absorbed the tastes and rhythms of their surroundings. So at the very least, I believe I've somehow soaked in some Sephardic genes with my move to Israel. Sephardic food simply speaks to my soul.
SPICY FISH AND LOTS OF SALATIM
Every sephardi meals begins with tons of salatim, browse through and serve your favorites and spicy fish. 
Whether coated in tomato sauce or a lemon sauce, stuffed artichokes are perfect to make ahead and very often served as part of a Sephardic Shabbat dinner. 
MOROCCAN CHICKEN WITH OLIVES AND PRESERVED LEMONS
Preserved lemons are must as part of any Sephardi meal, if you can't find them, make them and start adding them to everything from chicken stews, beef braises, to hummus. Serve the chicken over quick cooking couscous. 
MAAROUD (Date Rolls)
You will love the flavor of these simple date rolls.