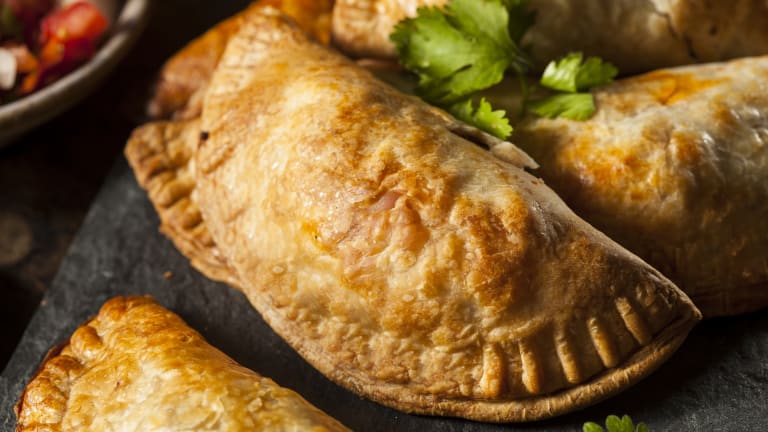 A Vegetarian Shabbat Menu
Although many have the tradition to always eat meat on Shabbat, our vegetarian friends are often asking for new Shabbat menu ideas that don't include meat.  In this week's parsha Balak, we read the story of Balaam and his talking donkey. It is a remarkable tale of what happens when we simply open our eyes. Our curses can become blessings. We become aware of something divine standing right in front of us. Does vision require something more than seeing? This week we give you a vegetarian Shabbat menu that everyone should try and if you have to convince your family that it is okay to go vegetarian one Shabbat then read this).
PORTOBELLO CARPACCIO WITH CHIMICHURRI
Start off with this "meaty" and flavorful carpaccio with chimichurri, this way no one will miss the meat. 
These empanadas are made with fake ground beef which will fool almost any meat lover, but feel free to use any filling. 
QUINOA BLACK BEAN AND MANGO SALAD
A salad with quinoa and beans is sure to fill everyone up. 
Add a jicama salad with green beans for a refreshing bright addition. 
End the meal with decadence, the best part of going vegetarian is the dairy dessert options.