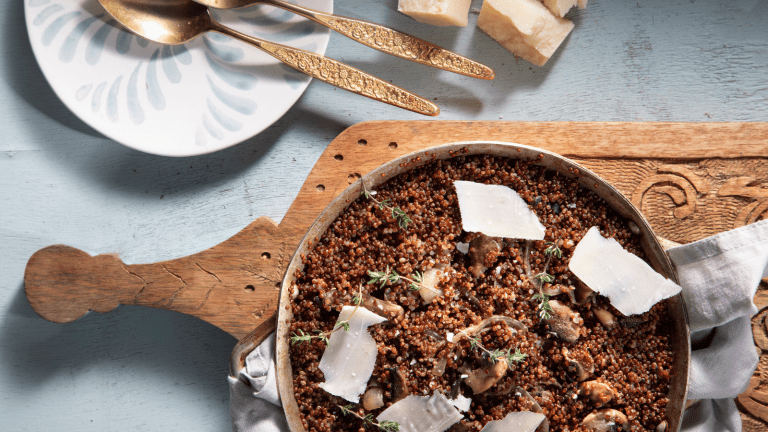 A Very Vegetarian Passover
It's not easy being green.  Vegetarians on Passover have it pretty rough, especially Ashkenazim who can't eat beans or tofu.   It's even more difficult for vegans who don't eat eggs!  
Luckily for you all, we recently developed a Jewish Holiday Vegan Ebook, available for FREE, get yours here.  It's not all for Passover, but you will get your matzo balls, potato kugel, and even gefilte fish if you want to make them vegan.  
We also have this guide, for tips and ideas of how to plan menus and meals if you are vegetarian or vegan or have guests or family members that eat only plant based meals. 
Roasted Vegetables
Roasted vegetables are a vegetarian's little black dress.  You can serve them in different combinations at every meal, and they go with everything! Try sliced roasted carrots with minced garlic, roasted zucchini and pepper strips in quinoa, roasted eggplant in a salad or dip, and of course, roasted potatoes.
There are so many vegetables to choose from and flavors to consider when you make roasted veggies, I promise it will never get boring.  Consider adding peeled chestnuts or using beets or kohlrabi.  Try simple with fresh herbs or add lots of spices.  Whatever you do you just make a lot, because these will go fast. 
Try some favorites: 
Roasted Broccoli

Rosemary Roasted Cauliflower
Portobello Mushrooms
One of my favorite vegetarian foods is the Portobello mushroom.  All mushrooms have an earthy meatiness to them, but the texture of these meaty mushrooms and their large size allow them to truly become the meal.  Roast them, stuff them with pesto, fry them, sauté them, mix with matzo farfel or quinoa or eat as they are.  They may seem expensive, but they are lightweight and eating them in place of meat is still a bargain.
Try some of our favorite Portobello Mushroom recipes and note many breaded portobello recipes can be made for Passover with matzo meal instead of bread crumbs. 
Baby Spinach and Portobello Mushroom Salad
Eggplant
Grilled, stuffed, dusted with matzo meal and fried, eggplant can be a hearty main that is perfect with marinara sauce and can easily become the centerpiece of a Yom Tov meal.  Remember to use kosher salt to remove excess moisture and bitterness then rinse and dry before preparing to cook or roast, read our Guide to Eggplants for more tips.
Spaghetti Squash  
Don't you love how much spaghetti squash is like its namesake.   Just scrape out the thin strands, sauté with herbs, cover in tomato sauce or mix with pesto for an easy entrée or side.
Spaghetti Squash Puttanesca (leave out the cheese for vegan)
Nuts
These little guys are everywhere on Passover.  They are used to replace flour in cakes, ground up in charoset and then forgotten.  Nuts are a fabulous source of protein and many other valuable nutrients.  Add some on top of salads, spread almond butter on your matzo, carry a trail mix of nuts, raisins and dried fruits as a healthy snack or mixed with matzo farfel for granola.
Quinoa
Quinoa is extremely nutritious. It is one of the few non-meat foods that is a complete protein, providing your body with all of the essential amino acids – fulfilling an important nutritional need for vegetarians. Quinoa is also low in sugar and high in fiber.  
You can make everything from Breakfast quinoa bowls to quinoa pancakes, to our simple quinoa risotto for a hearty vegetarian meal. Find 22 Passover Quinoa recipes here. 
What are some of your favorite Passover vegetarian and/or vegan recipes?