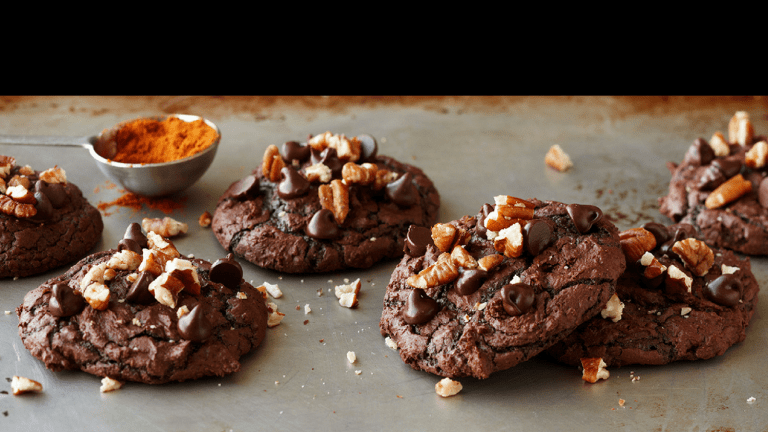 Add A Little Spice To Your Shabbat Menu
Some, like it really hot. Every time my 6 foot 3, blonde hair, blue eyed, fair skinned Hubby asks for "charif" at the shwarma shop he gets a token dab. When he says "more" they humor him with a shmear. When he says "more" again they think he's just showing off and really give him something to cry about. To their utter shock he proceeds to order hot peppers both in the laffa and extra on the side. And that's how he becomes instant friends with the shawarma man.
The kids have gotten into it too. My seven year old's famous line is "my mouth is on fire and I love it!" Whether it's pizza night or shabbos dinner we serve charif, hot peppers or hot pepper flakes always looking for ways to add some spice to our supper.
If you like spicy like we like spicy, (or if you just fancy a bit of heat now and again) give this spiced up Shabbat menu a try. 
Most Sephardim start their Shabbat dinners with this spicy, flavorful fish. Usually made with white fish, salmon and other fish work great as well. 
Traditionally made with ground lamb, spices and hot peppers, but you can feel free to sub any kind of ground meat and use more or less of the peppers based on your preference.  They are flavorful even without the heat. 
SPICY SAUTEED LEEKS AND SPINACH
Simply sauteed veg gets a little kick from you guessed it - chile peppers. 
SPICY HOT CHOCOLATE BROWNIE COOKIES
I don't usually keep the spice going even through dessert, but for this special Shabbat menu, let's go all the way. Chocolate and chile peppers go really well together, so when it's too hot for a spicy hot chocolate try these spiced up brownie cookies.