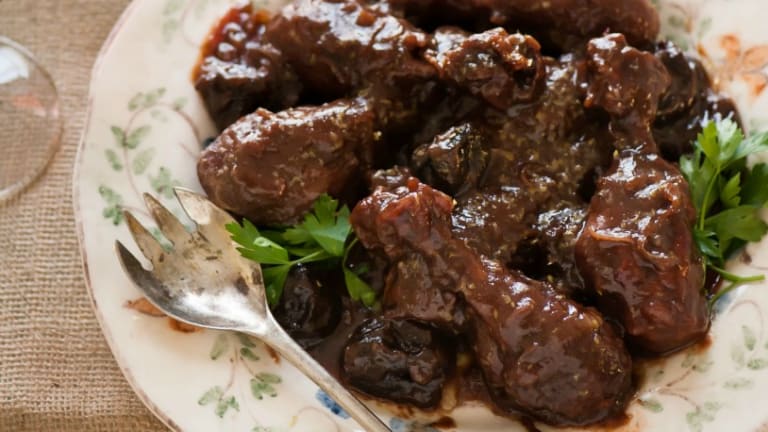 Add A Little Wine To Your Shabbat Menu
This week's parsha includes a remarkable exemption from combat for those who either just built a home, planted a vineyard, married, or are afraid. We can easily understand why to exempt a coward. And as any new bride can appreciate, the first year without seeing your husband would be a grave injustice. For the other categories, the Rabbis explain that it would be unfair to deny one who has exerted the extraordinary effort to build a home or plant a vineyard, the chance to enjoy the fruits of his labors. 
 I think these exemptions also reflect the values of creating a sustainable community and sanctifying your labor with the fruit of the vine. Wine is a partnership between those who work the land and Hashem who creates the daily miracle of sun, water and air that makes great wine possible. This week we highlight a Shabbat menu that has an easy main course that is enhanced with wine.
Salmon Caked with Tropical Fruit Salsa
Chicken With Prunes in Apple Butter Wine Sauce
Broccolini in a Creamy Wine Balsamic Sauce