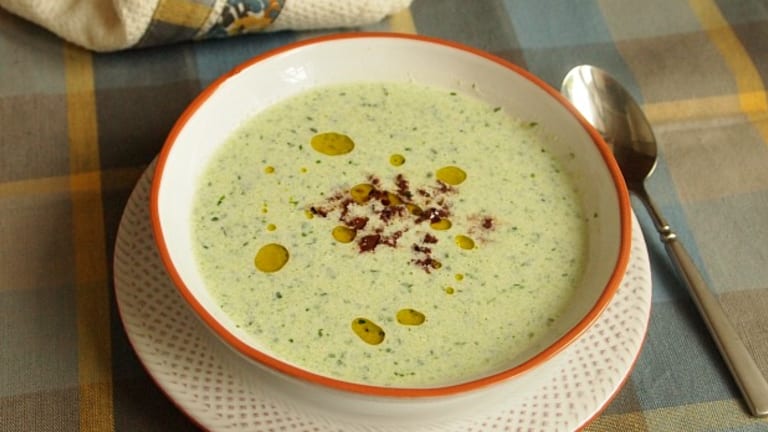 An Easy Traditional Shavuot Menu
We have so many Shavuot menus that we have shared over the years, from Mexican to Italian to Indian to Brunch.   This year I thought we could go back to tradition.  It is tradition to serve dairy on Shavuot, there are several religious reasons we do this, but for me I just prefer dairy and jump at the opportunity to make a gourmet meal that can even be heated and finished just before serving!! Oh, the glories of yuntiff.
If you are a meat lover check out this Jamie's Meat Lover's Shavuot Menu.
Now, back to our dairy traditional Shavuot menu.  To be honest I love to make risotto on Shavuot, this Farro Risotto is my fave and when I want to go really over the top a homemade pasta lasagna is truly delicious and then I surround those hearty mains with salads, but I promised you easy and that is I what I am going to give you.
To keep things traditional, we have to serve blintzes, but to keep them healthy and delicious I am going to change them up and serve these savory Spinach and Feta blintzes as the appetizer.  Feel free to use store bought crepe wrappers or even egg roll wrappers if that's all you can find!!  
Serve on their own or with a cold cucumber soup, super simple in a blender. 
For the main course it is nice to serve a fish, I might prefer pan seared, but this quick and easy Poached Salmon will be great for making ahead and serving for a large crowd.  It is delicious served cold or at room temp. 
On the side all you need is this Kale Avocado and Farro Salad.  No need for anything else, but if you can't help yourself I suggest some Roasted Cauliflower.
Finally, dessert has to have some cheesecake.  I don't usually like cheesecake, my husband always think I don't like it because it isn't healthy because he can't understand how someone wouldn't like cheesecake, but it's just not my thing and it doesn't help that it's not usually a healthy choice. 
That was until I discovered this recipe.  I keep them bite sized and mix in lots of chocolate, but they are still pretty healthy being made with ricotta, so everyone gets to enjoy this cheesecake. 
Serve with a large fruit salad and your Shavuot menu is complete!
Let me know what you are serving for one of your Shavuot meals, I hope this menu helped in your planning.