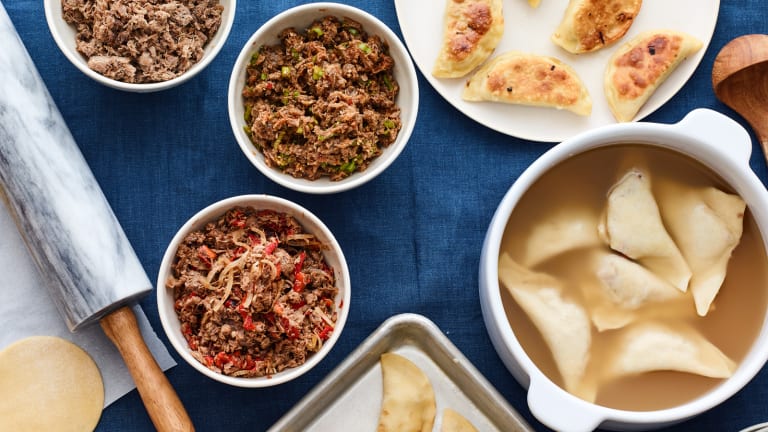 Best Foods To Eat Before Yom Kippur Fast
With Rosh Hashanah behind us and Yom Kippur on the horizon I know it is time to share my fasting tips.  Even though we don't eat for one day, there are still many customs and conversations surrounding this holiday.  Between what to eat before the fast to honor tradition and make the fast an easier one and what to eat after the fast, whether hosting a party or on your own, there is much to figure out.
As I was thinking about what to write this year, I looked back and realized I have said it all before and nothing has really changed.  I still believe the key to an easy fast is hydration, but not so much in the last hour that you end up missing Kol Nidrei because you are stuck on the toilet.  Drink throughout the day and try and skip that morning coffee.
For the rest of my tips and a dairy menu check out this Pre Fast Tips and Menu.
For a Pre Yom Kippur Menu with a Roast Chicken click here.
And if you want to know more about the pre fast meal from a tradition and customs stand point, read Rabbi Lawrence's  Traditions for erev Yom Kippur.  If you are looking for a classic Jewish Kreplach Recipe look no further.
No matter what you do, eat a good hearty meal before the fast that leaves you full and satisfied, but not sick.  This year here is what I plan on making.
To keep the tradition of kreplach, but modernize it a bit, I am making these Asian mushroom potstickers.  I'll just use a bit less soy sauce and limit the dipping. 
I like a simple breaded chicken that I can bake and I know my kids will like too.  The pecans in the coating add a bit more healthy fat which will help keep us all full longer. 
This is a simple side of carrots and sweet potatoes.  Loaded with vitamins and starch , but not a lot of salt.
I always like to add some veg to my meals and broccoli is easy and tasty. 
Fresh fruit is the best way to end your meal before a fast, but I also like to add a bit of chia. 
You can make it with any kind of non dairy milk.  The chia expands in your stomach and makes you feel full longer, it will really help your fast, even if you just want to add some over your fruit salad, try some chia this year. 
Gmar Chatima Tova