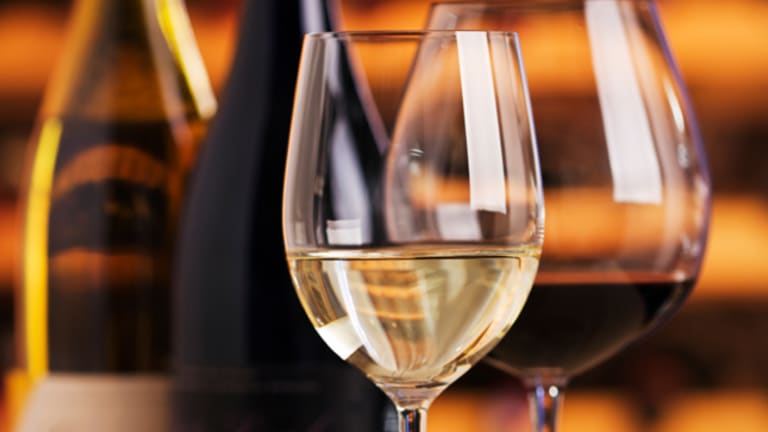 Best Kosher Wines For Passover Under $20
There is an abundance of wonderful kosher wines for Passover for every budget, but given that everyone at the seder table will be aiming for 4 cups we wanted to find good easy to drink wines that keep the budget to under $20. 
We reached out to our friend and wine expert, Yossie Horwitz, to get his top 10 recommendations for the best budget Kosher wines this year. 
1. Borgo Reale, Cantina Gabriele, Pinot Grigio, 2017 [mevushal] 
Refreshing and clean, with nice flavors of apple, lemon, and mineral. 
2. Cantina Giuliano, Chianti, 2016
A ruby red color with aromatic and fresh nose with notes of cherries, raspberries and spices. Body is balanced with polished tannins and aromas of wild berries, cherries, licorice and vanilla. 
3. Carmel, Appellation, Cabernet Sauvignon, 2014
Dry red wine produced mainly from Cabernet Sauvignon grapes grown in specially chosen vineyards in the Upper Galilee. It has a deep purple color with a nose of blackberries, cassis and eucalyptus.
4. Château Bellerives Dubois, White, Bordeaux, 2016 [mevushal]
The wine is clean, bright and lively with great aromatic intensity and complex flavors of citrus, lychee and mango.
5. Château Le Petit Chaban, Bordeaux, 2016 [US / mevushal]
Dry, with fruity aroma and taste, and a medium finish.
6. Château Les Riganes, Bordeaux, 2016 [mevushal]
Bright and fruity with sliced plum, berry and spice character. Laced with a dried anise and forest floor leaves. Displays a floral lift on the finish
7. Dalton, Estate, Rosé, 2017
A festive wine with a vibrant pink color, this off-dry sipper has delicate floral and tropical aromas, with flavors of fresh strawberry, lavender and a mineral finish.
8. ElviWinery, Rioja, Herenza, 2016 (white/blue label)
This wine has a dark cherry color. It also has very intense aromas of ripe red fruit and creamy oak, spices, and cocoa. 
9. Golan Heights Winery, Yarden, Sauvignon Blanc, 2017
A light wine with a nice nose of guava, passion fruit, lime, melon, gooseberry and green apple fruit characters, accented with light flinty notes. 
10. Vitkin, Israel Journey, White, 2016
The Vitkin White Israeli Journey is made from a unique blend of grapes sourced from vineyards throughout the land of Israel.  It has a exotic floral bouquet and rich yellow fruit flavors with notes of zesty citrus.
Yossie has been distributing a weekly email newsletter on kosher wine to over 10,000 subscribers for more than 15 years. He is a founding judge of the Jewish Week's annual Kosher Wine Guide, creator of the worldwide Rosh Chodesh Cub initiative and has unmatched experience in the world of kosher wine. For more Pesach recommendations check out his annual Pesach Wine Buying Guide.