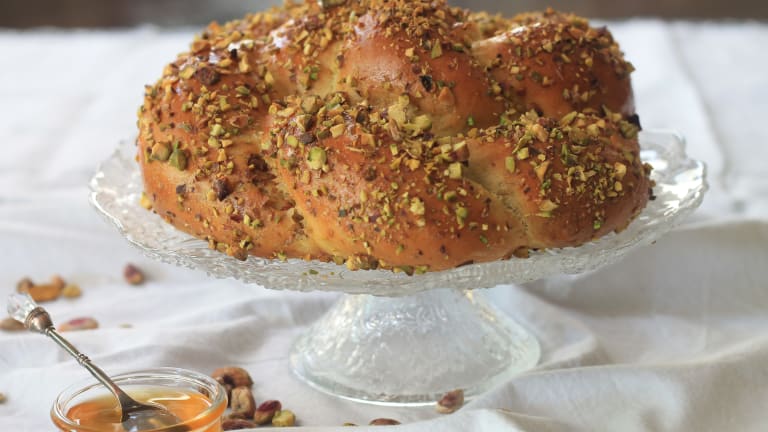 Chametz Filled Shabbat Menu
As Moshe disappears high among the clouds covering Mount Sinai, the Children of Israel become afraid and construct a Golden Calf. In this week's parsha, Moshe returns with the tablets containing the Ten Commandments inscribed by the very hand of Hashem. After seeing the glimmering symbol of idolatry he throws the tablets to the ground in anger. Moshe has been betrayed (yet again) by the lack of faith of his people and furiously destroys the Golden Calf. Hes begs forgiveness and Hashem gives the chosen people a second chance. This week consider giving someone in your life a second chance, start your Shabbat with a Pistachio Challah fit for a King. 
Start using up your chametz with this unique challah filled with the extra bonus flavor from pistachios and honey. 
Serve your challah with three kinds of hummus for a gorgeous presentation that will taste great. 
BAKED HERB ITALIAN CHICKEN LEGS
Best way to use up your bread crumbs or panko is to mix with seasoning and coat your chicken, winner, winner chicken dinner. 
Make this side dish that can double as lunch this week with any grain you have lying around.  We love farro, but barley and wheat berries work equally well. 
This is the perfect week for a large bundt cake, how about this chocolate carrot cake, yummy. 
For last year's Shabbat Menu Ki Tisa click here.