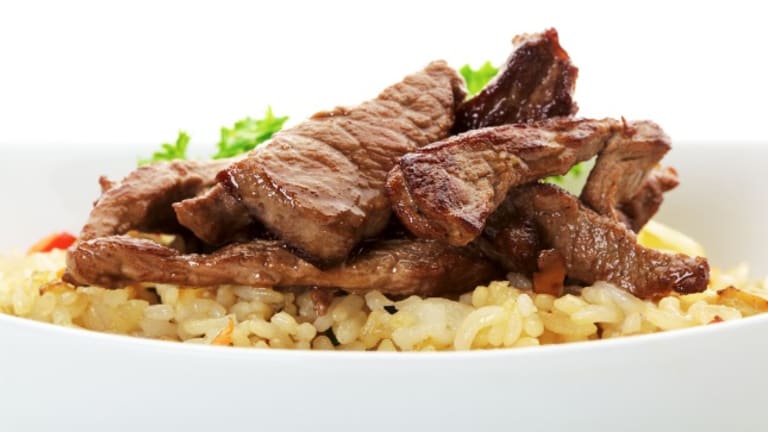 Shabbat Menu with Dim Sum Baskets
In Parsha Shemot, we are bent but not broken, the Jewish people persevere despite the cruelty of Pharaoh.  In this week's parsha, we witness the birth of Moses, the agent of our redemption.  Moses floats along the Nile river in a reed basket, rescued by the kindness of Pharaoh's daughter.  For this week's Shabbat menu, discover our Dim Sum Baskets – easy to make, hard to resist.
We start the meal with these vegetable filled baskets to remind us of the basket Moshe was saved in, but we know many of you like to make Hot Dogs in a Blanket, those work too, even with wonton wrappers instead of puff pastry. 
Teriyaki Skirt Steak with Rice
It doesn't get much simpler than this dish which happens to reheat wonderfully.  Feel free to sub chicken for beef if you prefer. 
These mushrooms are best made with all sorts of wild mushrooms, but even a mix of button and cremini will do.  Note, they shrink, so make more than you think you need.
A quick healthy side of sauteed spinach can be served cold or room temp. 
Because everyone loves a good bundt.  
For last year's Shemot menu featuring Pigs in a Blanket click here.