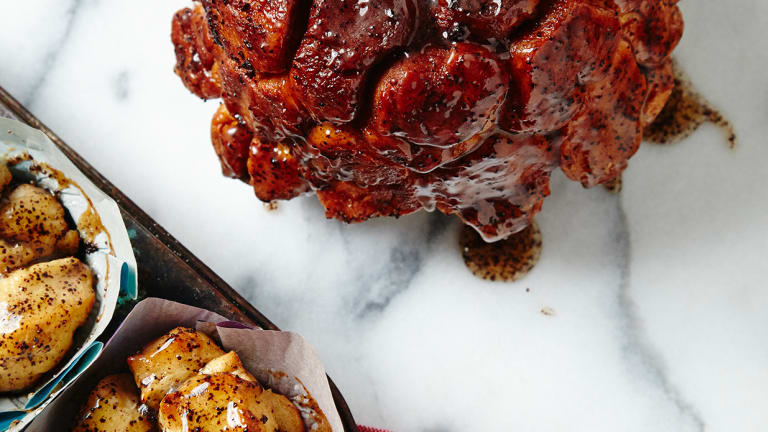 Clean Out The Freezer Shabbat Menu
The laws of purity are prevalent in this week's parsha Tazria.  This week is also Rosh Chodesha Nissan and Shabbat Hachodesh, which is considered to be the first month of the Jewish calendar. We are also getting closer to Passover, but most are working to finish up their chametz before cleaning and beginning anew.  Let's celebrate with a chametz filled menu.  
PANZANELLA SALAD (CAN BE SERVED WITH TUNA)
I don't like waste, so I freeze leftover bread and then have extra for recipes like this panzanella salad, add tuna to make the perfect fish course. 
CHICKEN THIGHS WITH EGGPLANT AND OLIVES WITH PASTA
Time to start using up all your pasta and there is no better way than this yummy chicken. 
Brighten up your table with this saute of greens.  This recipe calls for broccoli raabe or rapini, but any dark leafy greens will work. 
POPPY SEED MONKEY BREAD CHALLAH
Save most of your challah this week for this sweet, sweet dessert. 
For more Tazria Shabbat menus click here for Metzorah menus click here.