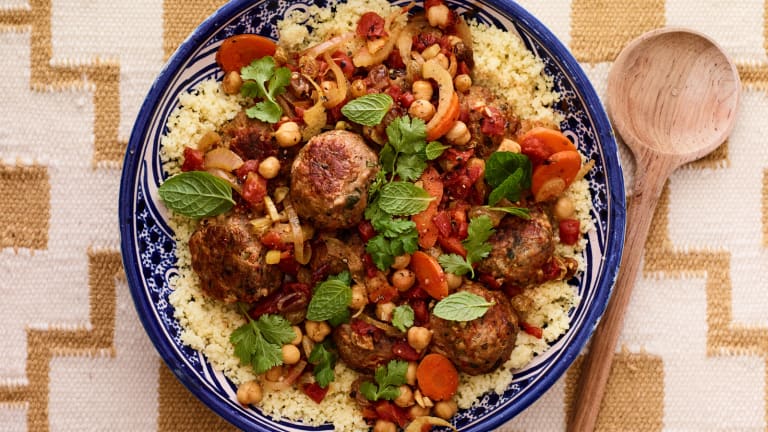 Clean-Out-Your-Pantry Shabbat Menu
As Pesach is fast approaching, we are all about being mindful to use up our pantry staples in preparation of a week of chometz-free and gluten-free eating. This weeks menu makes wonderful use out of breadcrumbs, leftover vegetables, pantry sauces (barbecue, duck sauce or honey mustard), puff pastry, nut butter, frozen vegetables, rice or pasta & canned chickpeas or beans. 
You can grill these or roast in a 425 degree oven. Fill the bundles with whatever vegetables you have on hand...there are no limits. You can also add a drizzle of soy sauce or barbecue sauce to add flavor and help finish off the last bits of your pantry ingredients. 
The crunch factor in this salad can be anything you choose. Any nuts, chips or snacks can be thrown in to this flavorful salad. 
CRUNCHY VEGETABLE NOODLE SALAD
Any crunchy veg will work. Any noodle will work. Any nut butter will work as well. A great base to build a pantry salad your entire family will love. 
In addition to (or in place of) the chickpeas, use up canned beans or dried lentils or barley. 
Use any ground meat for this recipe and any and all leftover herbs. It also provides a great base for leftover grains such as rice, couscous or farro.
A great way to use breadcrumbs. This recipe works well with any and all root vegetables as well. 
A great way to use frozen vegetables, breadcrumbs and pantry sauces. Choose chicken or steak, stuff, roll and bake. These recipes can also be served at any temp. 
Ingredients in this fruit crisp are easily interchangeable. Use whatever fruit you have on hand (just follow amounts recipe provides). Use any flour, sugar and crushed nuts as part of the crisp. Serve crisp with whatever sorbet or pareve ice cream you have in your freezer.