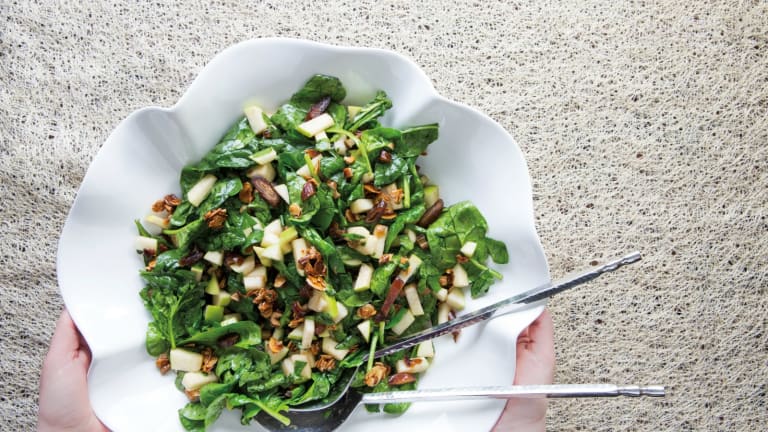 Cookbook Spotlight: Perfect for Pesach
Most people start with a regular cookbook and then move on to focus on Pesach.  Naomi Nachman isn't most people.  She has been cooking and catering for Pesach for more than 20 years and she wants you to be as excited about cooking for Pesach as she is.  
Naomi's debut cookbook, Perfect for Pesach: Passover recipes you'll want to make all year, is filled with tried and tested, easy recipes to create fabulous meals all year round.  It just so happens all of them can be eaten on Pesach. 
From appetizers and starters, to main dishes and desserts, Perfect for Pesach has everything needed to create and serve the perfect holiday meal.
Get a sneak peek of what's inside as you scroll down. 
FISH 'N CHIPS
Fish 'n chips are perfect for Passover. Naomi combines them into one dish, coating the fish in Passover staple, potato sticks.  Use your favorite fish, coat and bake. 
Get all the flavors of your Passover seder charoset in a full salad you can eat all holiday long. 
Looks like hummus, tastes like hummus, but is kosher for passover for Ashkenazim!!! Naomi believes all holiday meals need hummus so now you have it. 
Want more recipes delivered straight to your inbox? Sign up now for the JOY of KOSHER weekly newsletter.