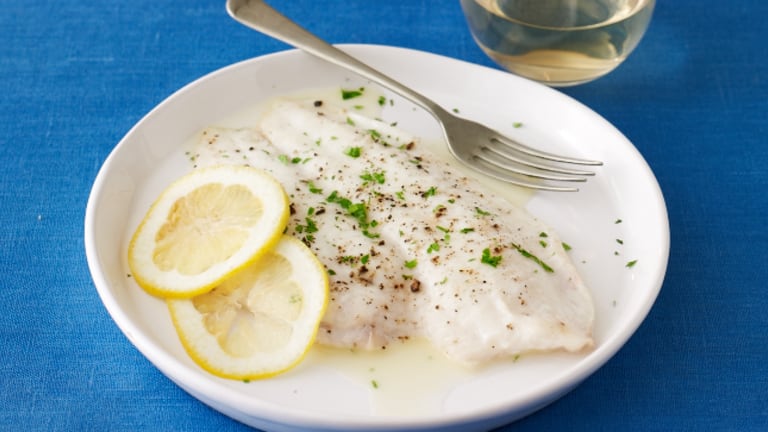 12 Days Until Passover: Lessons From Jamie's Foodie Friends
Before I was married my name was Jamie Lee Mendelovici. My legal name is now Jamie Hanala Geller. Hubby calls me Chanahla, my mom calls me Jamieke, and my kids call my Imma. 
Passover actually has 5 names, too. Each represents an event in the Passover story, here in chronological order: Chag Ha-Pesach (The Festival of the Paschal Offering), Chag Ha-Matzot (The Festival of Unleavened Bread), Chag Ha-Cheirut (The Festival of Freedom or Redemption), Chag Ha-Aviv (The Festival of Spring or The Season of Our Liberation), and of course, Pesach (Passover).
But there is one more name for this holiday... The Cooking Yom Tov. For a religion and culture centered around food (among other important things), there is no other single holiday that keeps us in the kitchen like this one. In both honor and support of this culinary crusade I hereby share with you some of my favorite foodie lessons from (just a few of) my favorite foodie friends. 
Wishing you the bestest of luck with it all! Chag kasher v'sameyach!
Lessons From My Foodie Friends
"Brine your poultry. By simply soaking your poultry (chicken, turkey, duck wings, breasts, legs, etc.) in a brine solution of equal parts kosher salt and sugar to 2x times the amount of water, for at least 6 hours (or even better overnight), your poultry will be so much juicier."– Sruli Subar, Private Chef, Subar and Co.
"Cook like a chef; have all of your ingredients measured and prepped to specification before you start cooking so the cooking becomes a seamless process."– Susie Fishbein, Author Kosher by DesignCookbook Series
"Whenever cooking anything, always get the pan hot first. Saute means to jump, so make sure your ingredients do just that!" – Chef Seth Warshaw, ETC Steakhouse
PAN SEARED MARINATED HANGER STEAKS WITH PEPPERS AND ONIONS
"Always preheat the oven. 1 hour at 450°F is 1 hour at 450°F, not 20 at 200°F, and 40 at 400°F. It takes about an hour to fully preheat an oven, depending on what the make and model is."– Chef Isaac Bernstein, Pomegranate Supermarket
"I love lemon. Some people say it is my secret ingredient. I'll add zest to Passover desserts, sprinkle juice or chopped preserved lemon into soups, stuff a preserved or whole lemon in my Passover roast chicken, or sometimes just slice them thinly in rounds around the chicken to almost caramelize in cooking, which adds a depth of flavor to the dish." –Joan Nathan, who is working on her 11th cookbook, King Solomon's Table
LEMON AND WHITE WINE BROILED SOLE
"I don't put salt and pepper in spice rubs as I may not use all the spice rub but still need to season every bit of the meat with salt and pepper. So, season the meat with S+P, then add flavor. Skipping steps is where most home cooks go wrong. You need each step for maximum flavor. You open up your taste buds with the salt, then add flavor with the spices." – Chef Laura Frankel, Author of Jewish Slow Cooker Recipes
"For me, Passover is about adding layers of flavor, and the best way is using fresh chilies, garlic, and ginger. I add them at the beginning of the cooking process, during cooking, and just before serving. The different cooking times will layer and give different flavor to the dish."– Chef Katsuji Tanabe, MexiKosher
"Clean up as you go, don't wait until you finish preparing or cooking the recipe — clean up after you prepare each ingredient; honestly it makes the work so much less tedious."– Ronnie Fein, Author The Modern Kosher Kitchen  
"I love beets. They are one of my favorite vegetables because they are very versatile and easy to cook, incredibly inexpensive, and packed with flavor. Beet chips are healthy and unique and work great on the go, added to salads or as a side dish for meat. Preheat oven to 500°F. Peel beets and cut off both ends. Slice into 1⁄4" slices. Toss beet slices with olive oil, salt, pepper, and herbs such as rosemary and thyme. Layer beets in a single layer on parchment-lined baking sheet. Roast beets until tender and crispy around the edges, approximately 25-40 minutes."– Chef Jack Silberstein,co-founder Jack's Gourmet Kosher 
Article published in JOY of KOSHER with Jamie Geller Magazine Spring 2015 SUBSCRIBE NOW
Want stories like this delivered right to your inbox? Sign up now for our *free* JOY of KOSHER Newsletter.