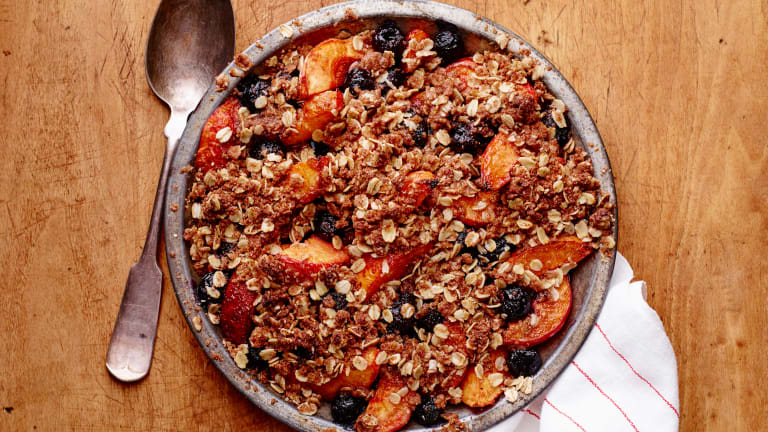 Cooking with Kids, Recipes Kids will Love, Shabbat Menu
Getting your kids involved in Shabbat prep makes the day even more special. Kids love presenting their dishes at a family meal. My six year old daughter has gained a reputation for her signature mashed potatoes and when the occasion allows, it is beyond cute to see her prep the recipe and take so much pride when her recipe is devoured.  
Check out the videos of matzo ball soup, couscous and bourekas. It is a great way for kids to get a visual and see how the recipes are made, so they can confidently do most of the cooking themselves. 
Honey Mustard Salmon with Roasted Potatoes
Kids can easily whisk up the honey mustard dressing and brush it over the salmon. 
We have a version of this salad on our Fresh Families meal plan. This salad is hands down, undoubtedly, the most popular salad among kids. Older kids can help chop the veggies, younger kids can squeeze the fresh lemon, and mix the dressing. 
Matzo balls are another classic among kids. You can watch me making matzo balls (CLICK: video) with your kids for a step by step guide.
There's no denying how popular chicken fingers and schnitzel are among kids. I absolutely LOVE this version, because it is oven-baked, it is healthier and my kids can assist without me fearing the dangerous splatter of hot oil. 
Bourekas (a.k.a. Israeli Hot Pockets)
You can customize the filling to suit your families taste. Mashed potatos, deli meat, or pulled beef would all go wonderfully in this puff pastry treat. Your kids can fill and pinch triangles, brush egg wash and sprinkle sesame seeds on top.
Have fun with the toppings. We sprinkle on some sea salt, everything spice blend and za'atar, depending on our mood. 
Kids ADORE Israeli couscous, which is pearl shaped pasta. Your kids can help mix in the ingredients and add or replace their preferred vegetables and you can serve this up at any temp. I LOVE the versatility of this recipe.  
This lighter version of a traditional crisp is my latest obsession. Your kids can help mix the crisp topping and sprinkle it on. Again, this is versatile. Use the fruit you have in your fridge or have your kids choose.