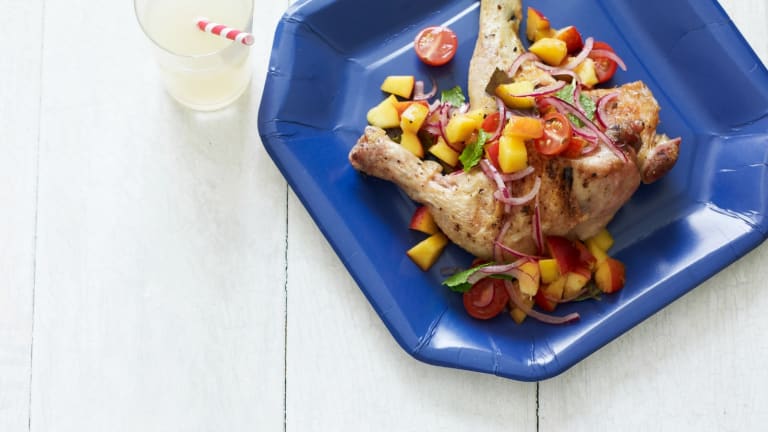 Cool Off Shabbat Menu
Ooooh baby if you can't take the heat then get outta that kitchen with this refreshing shabbos menu that takes it easy on your oven.
My California Roll salad is best for the lazy folks out there who just lu-huve sushi but don't feel like rolling seaweed all day long.
GRILLED CHICKEN LEGS WITH PEACH SALSA
Hubby's got grill duty when it comes to these chicken legs which suits me just fine cause I don't want my makeup melting. I'm on Peach Salsa duty in the comforts of my cool kitchen, which allows me to taste while I work.
Adding raw fresh kale, avo and lemon juice to cooked farro makes for a bright, light yet hearty side.
And cause white is my favorite color (even though I always wear black, my #1 is really, truly white!) and I don't feel like baking, this luxurious White Sundae is where it's at!
Great Shabbos, XOXO, so hard to say bye... until next Shabbos!