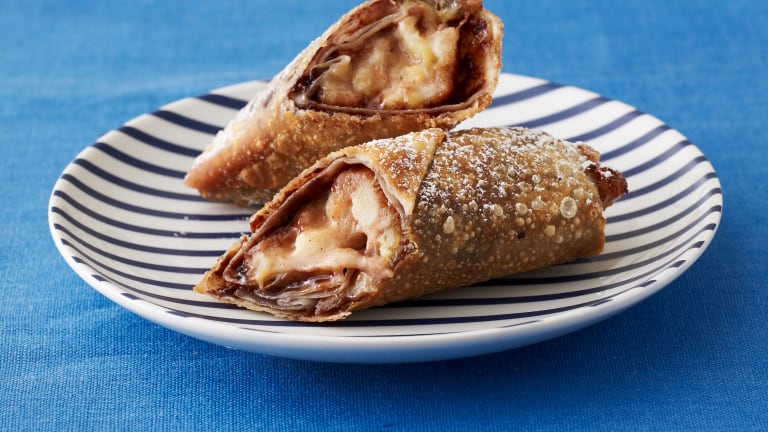 8 Nights of Crispy Chanukah Delights
So I am not at all embarrassed to admit that I love fried foods. 
After all I am not the official dietitian on our site -- I leave the uber healthy stuff to Tamar. When we were deciding what to do for the 8 nights of Chanukah - since the 8 nights of latkes concept felt so played out - (and in fact we have over 70 recipes for latkes) I said to Tamar "I've got it! 8 nights of Fried Desserts!" She was like "What? No way!" The professional in her couldn't let go. But I did my duty and convinced her our readers and the world will love this. 
So we are focusing on sweet crispy delights. So 8 nights, 8 treats from me and all our "professional" friends, like Jeff Nathan, Alessandra Rovati, Chef Laura and more!! You may hate me for it, but after you taste my Nutella Banana Egg Rolls I do think you will be thanking me!
Don't miss out on all 8 of our Crispy Chanukah Delights: