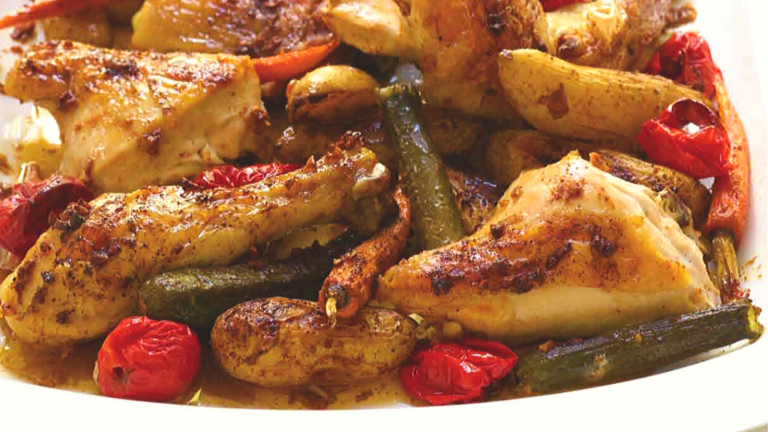 Dad-Friendly Dinner Recipes for Mother's Day
Mother's Day is so much fun! Dads cooking (and not outside), kids making tchachkes, moms trying to relax while the Dads are cooking and the kids are tchachke-making.
On Mother's Day, I used to love to invite over my mom and mom-in-law. They love to spend time with the kiddies—they thought I was doing such a mitzvah by including them—and I was thrilled to have eager all-day playmates for the kids; it's relaxing.  The only thing better than being celebrated as a Mom is the opportunity to celebrate your moms and thank them for all they have done. 
These days neither my mom nor my mom-in-law live close enough to invite over and this year even if they did, I don't think we would be able to celebrate together. So I have sent some gifts from our gift guide and we will set aside some time for a virtual get together and I will still get to relax while Hubby makes dinner. 
While most dads are on Mother's Day scrambled egg duty, my hubby has done many a Mother's Day kosher BBQ—even weather not permitting—we just eat inside if it's too cold or rainy. So, for those dads (or moms) for whom brunch is a bore, or who just want to celebrate with a special dinner, here are some terrific recipes to try.
Happy Mother's Day!
Still a favorite from my first book, especially when you can get those baby zucchini and carrots to make it such an elegant dinner. 
Lamb Chops with Pistachio Crust
Lamb chops just scream date night, Dad can make this for the parents, while the kids have crusted chicken nuggets. 
Salmon with Black Beans & Salsa
So easy, even the hubby with no kitchen skills can make this one. 
If your hubby only feels comfortable behind the grill, go for these. 
Because I just love these. 
Another simple, but tasty recipe. 
Use whatever kind of string bean you can find, even frozen is fine. 

Hey dads, what's your best Mother's Day recipe? Share, please.