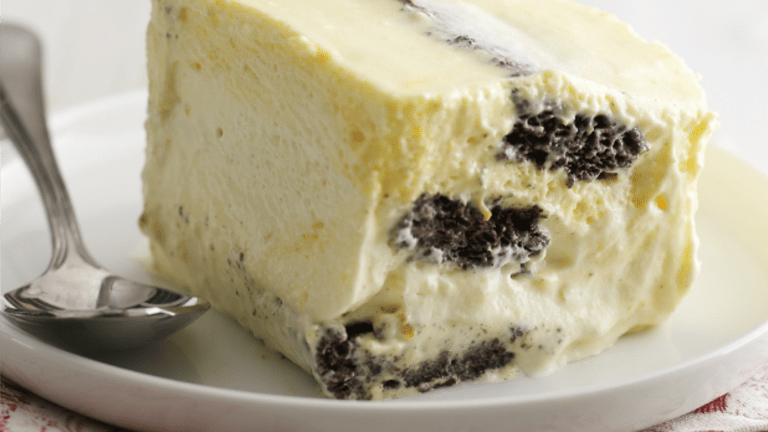 Dairy Passover Desserts
When I'm planning my Passover dessert menu the first thought that comes to mind is back to basics. Food the way it is meant to be eaten. Fresh and unmarred, good clean baking with limited ingredients. A chance to get creative and to use what is available. It is amazing what creations can be discovered when simplifying the possible components. Instead of concentrating on crusts and cakes, the focus is on rich custards and creams. Smooth silky concoctions offset by crisp berries and juicy seasonal fruits. Sticky Fudge made with dark chocolate and roasted nuts.
Passover is an eight-day holiday on which the Jewish people remember the redemption from Egypt. The Israelites left Egypt in such a hurry that the bread for the journey didn't have enough time to rise, because of this we do not eat Chametz or any leavened bread on Passover. This includes grain, and almost all processed foods unless it is certified kosher for Passover. There is a custom that during Passover we don't offer our guests food because of the many different opinions of what is permissible and what is prohibited to eat on Passover, we don't want to make anyone uncomfortable if they must refuse our invitation. Instead, guests may be free to feel at home and to help themselves.
Our family abstains from most processed food except for chocolate and dairy products. We eat a lot of fresh vegetables and fruits, meats and dairy. Homemade applesauce is a family favorite as well as fresh-squeezed orange juice in the morning. I adore dairy desserts and fill my menu with laborious confections such as Tiramisu and mouth-watering ice creams and Parfaits. Taking my time in the kitchen, folding together the light fluffy mousse and licking the spoon covered in sweet cream cheese.  Of course, there are many meals that will require dairy-free desserts, but when you can indulge in dairy take a look at these 10 decadent treats. 
Cream Cheese Fudge and White Chocolate Ganache
This fudge comes together easily for a Passover Dessert everyone will be clamoring for. The cream cheese adds the perfect texture and flavor to make this dessert particularly unique.
Flourless Pound Cake with Passion Fruit Ice Cream
Here I top homemade Passover pound cake with homemade ice cream. I use whipped cream cheese to add texture and flavor to both dishes.
Lemon and Berry Cream Cheese Parfait
This is an easy, but delicious Passover dessert that can be eaten all year round. You can whip this up any night of the week.
The perfect Passover dessert is found with this Tiramisu. Ladyfingers are easy to make for Passover and serve as the foundation for this creamy sweet and delicious dessert.
This Carrot Cake Roll is so delicious, I might have to consider serving it for breakfast. It's made with carrots and filled with yummy cream cheese, you really can't go wrong!
Chocolate Marshmallow Haystacks
I'm not embarrassed to admit that I love marshmallows on Passover! I even started making my own! Marshmallows taste even better when you add cream cheese and coconut and cover them in chocolate. The Chocolate Marshmallow Haystacks satisfy that sweet tooth without the Jewish guilt.
Ginger Cream Meringue Sandwich Cookies
I absolutely love meringues! They were probably the first cookie I ever made when I was a kid and got tired of the neon colored Passover cookies my dad would buy from the kosher market. Who needs yellow #5 when you can have meringue! These are extra special with a zesty ginger infusion and creamy filling you sandwich together. Yummy!
Cheesecake Ice Cream with Macaroons
The best Passover desserts are the ones that don't have to be adapted for the holiday. Ice cream is the perfect example. Using cream cheese makes a flavorful ice cream come together quick and easy. Mix-in some macaroons for an extra tasty treat.
Chocolate Orange Coeur a la Creme Cheesecake with Cherry Compote - Watch The Video
This scrumptious chocolate cheesecake is topped with cherries. Coeur a la creme is French for "heart with cream" and this dish is typically made in heart-shaped ramekins. If you only have round ramekins, no worries, this tasty no-bake dessert looks great in any shape or size.
On Passover, Moses said, "let my people go!" And we said, "let the chocolate flow!"
So we came up with this his super-moist chocolate brownies recipe that only needs one bowl!
No need to clean additional kitchen supplies. It's Kosher for Passover and gluten-free. Let's get chocolatey! 
Passover is a time to spend with family and friends. Reflecting on overcoming our personal boundaries, simplifying our lives and homes. Getting back to basics and remembering what is really important. The first step is looking deeper into what we eat. Real food made in our own kitchens. Feeding our loved ones thoughtfully. Seeing the smile on their faces while sitting together enjoying the holiday.