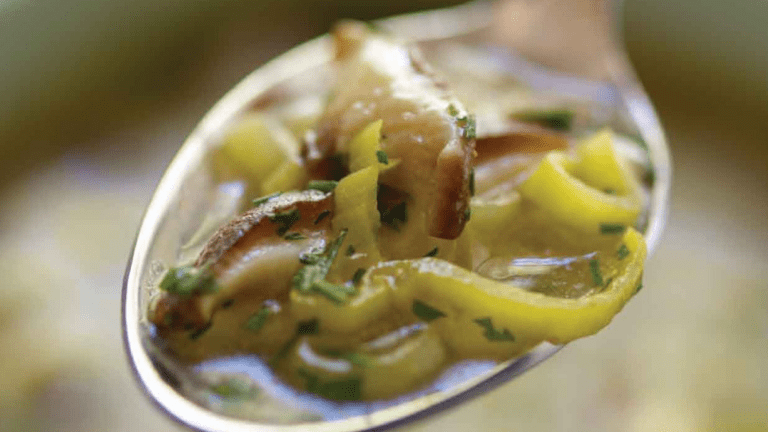 An Easy Asian Shabbat Menu
This week, the week after Passover we start with a Schlisel challah, that is a challah shaped like a key or a challah with a hidden key baked inside. It is based on an old Chassidic custom said to bring good financial blessings.  
Now, that we have our challah, let's try an easy Asian menu so that you don't have to work so hard this week, we just finished the biggest cooking holiday of the year, we all need a break. 
Asian Shiitake Mushroom Soup Recipe
Instead of chicken soup, try this lighter mushroom soup, you will love the flavor. 
Asian BBQ Beef Ribs with Seasoned Chips
You can make these beef ribs in a slow cooker for the ultimate easy recipe and don't be . afraid to serve spiced potato chips at your Shabbat table, everyone needs a break sometimes, but if you do want to cook, go ahead and roast up some potatoes with the same seasoning. 
Everyone loves an Asian cabbage salad, crunchy, tangy, perfect compliment to this meal. 
Take a little help from the store for dessert with this doctored up cake mix recipe sure to please. Note: make sure to find a non dairy marble cake mix. 
For last year's Shabbat Menu Acharei Kedoshim click here.