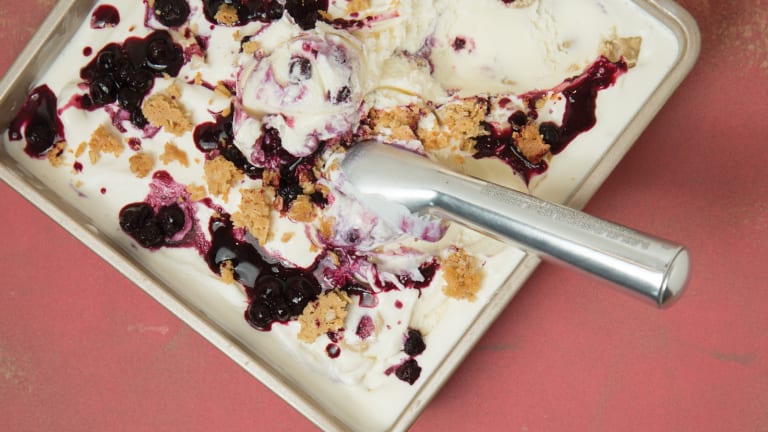 Easy Creamy Desserts
Using store-bought ice cream and incorporating gourmet flavors and ingredients creates the most indulgent desserts. Fairly simple, yet crowd pleasing, the following ice cream creations are a great option to end any holiday or celebratory meal.
This is a unique, exotic dessert that combines the classic Middle Eastern ingredients sesame paste (tahini) and silan (date honey). You can replace the silan with regular honey or maple syrup if silan isn't readily available at your local market.
Inspired by the classic dessert at the famous Mike's Bistro restaurant in Midtown Manhattan, this is a refreshing, unique dessert that incorporates the natural pairing of fruit crumble and ice cream into one memorable treat.