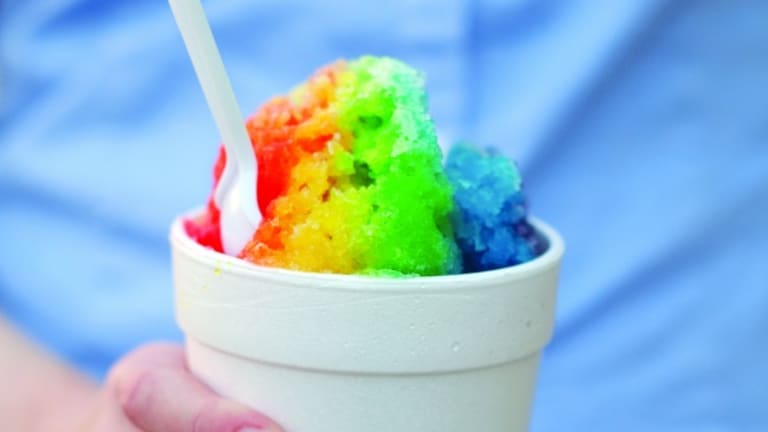 Eat The Rainbow This Shabbat
This year for parshat noach, try a whole meal that walks you through the colors of the rainbow, culminating with the full rainbow ice treat.  
Start the meal with something red and orange to get the rainbow started.  Hopefully you can still find some great tomatoes for this delicious salad.
FAVA BEAN, ARTICHOKE HEART AND BEEF STEW
Move on to this hearty stew filled with yellow artichoke hearts and green herbs.  
QUINOA WITH FRIED ONIONS AND CHESTNUTS
We don't have any blue recipes, but I recommend making Blue Mashed Potatoes or try this colorful quinoa using tricolored quinoa. 
Add a side of purple with a crunchy slaw. 
End the meal with a refreshing shaved ice treat colored like the rainbow.  If you want to avoid the food coloring try making a few granitas, Watermelon, Cantaloupe, Honey Dew and blueberry would work nicely.  
For an even easier option just layer different kinds of fruit for a Rainbow Fruit Salad. 
Get all our Parshat Noach Menus here. 
Want stories like this delivered right to your inbox? Sign up now for our Joy of Kosher weekly newsletter.