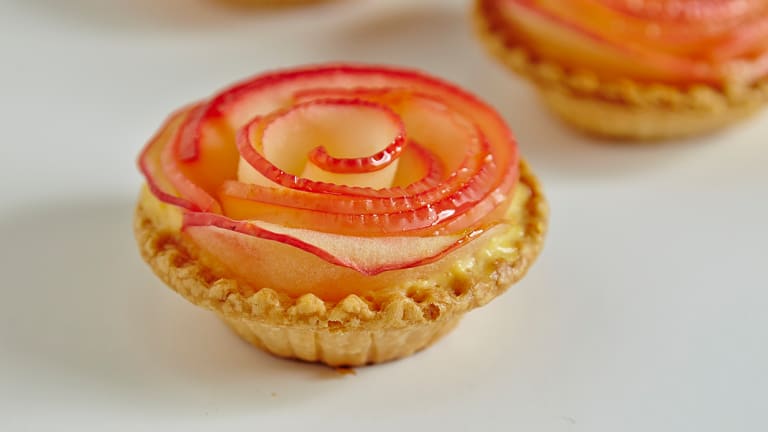 Eat Your Flowers, They're Good For You!
Flowers play a big role in the holiday of Shavuot. In addition to adorning your tables with wonderful arrangements, here are two fun ways to incorporate flowers into your Shavuot feast. 
Looking for more edible flower inspiration? Radicchio, a bitter salad green, is available in many forms, including a beautiful flower-shaped variety we found at a local produce market in NYC, Eataly. In addition to salads, radicchio pairs well with brie cheese and can be sautéed or grilled. Another exciting variation to look out for is known as Castelfranco.
MORE: Cooking With Flowers
ROASTED FIG SALAD WITH EDIBLE FLOWERS
When I cook, the food obviously needs to taste delicious, but equally important is the color and presentation! This dish is a showstopper and makes your table look so lively and vibrant!   
MORE: Step By Step Shavuot Flower Arrangement
I have seen a lot of recipes for fruit roses recently, so I set out to create my own to show you how easy to make they can be, once you know the technique. Using store-bought tartlet shells is a huge timesaver here. These make such a statement and your guests will think that you spent all day in the kitchen. Shh!  
Want stories like this delivered right to your inbox? Sign up now for our *free* JOY of KOSHER Newsletter.