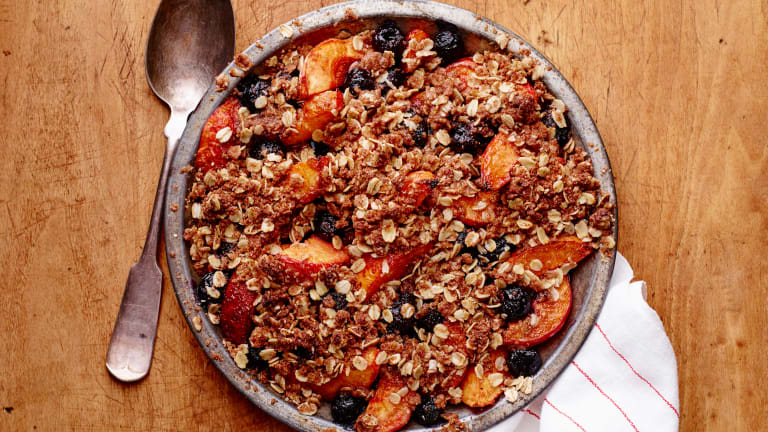 Egg Free Shabbat Menu
Egg free cooking and baking has the added benefit of skirting that unpleasant, messy, eggy clean up. It's also safer when cooking with the little ones who simply can't keep their fingers far enough from their mouths when helping me in the kitchen. 
I love the star of this egg free shabbos menu… water challah. Cause it reminds me of the early days of our marriage when Hubby would bring home a water challah the size of a two year old from the Williamsburg bakery in Brooklyn and casue we can all get our hands dirty in the dough without me freaking my toddler will get too cozy with the raw eggs.
These salmon cakes use chickpea flour to bind them together, a great egg free trick.
One pan chicken is great for everyone. 
ANCHO CHILE SPICED SWEET POTATOES
Skip the kugel and go for a layered sweet potato casserole. 
Keep it simple with a bonus side of zucchini. 
Make a baked dessert that doesn't even think about eggs, try this seasonal crisp, but feel free to use any fruit.