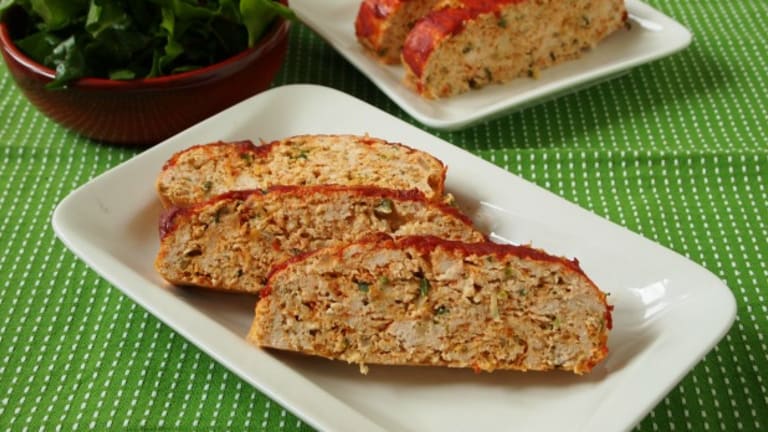 Everything But The Kitchen Sink Shabbat Menu
We are told that there will be great reward if we follow Hashem's commandments, but that if we do not follow there will be severe punishments of exile and persecution.  It is tough love. But Hashem reminds us that even in our darkest hours, in the land of our enemies and when things seem beyond hope, we will not be cast away completely. 
Don't cast away all your vegetable trimmings use them to make your Shabbat chicken soup with bone broth. 
KICKED UP CHICKEN MEATLOAF (CAN BE MADE WITH BEEF OR TURKEY)
Flavorful and spciy chicken meatloaf can be made ahead and even freezes well so make extra. 
Perfect side, the walnuts add tons of flavor and nutrition. 
Meatloaf just calls for some mashed potatoes. 
Finish the meal the way we start it, using what is normally cast away, make this apple crisp and save the apple peel to make these Apple Peel Chips.