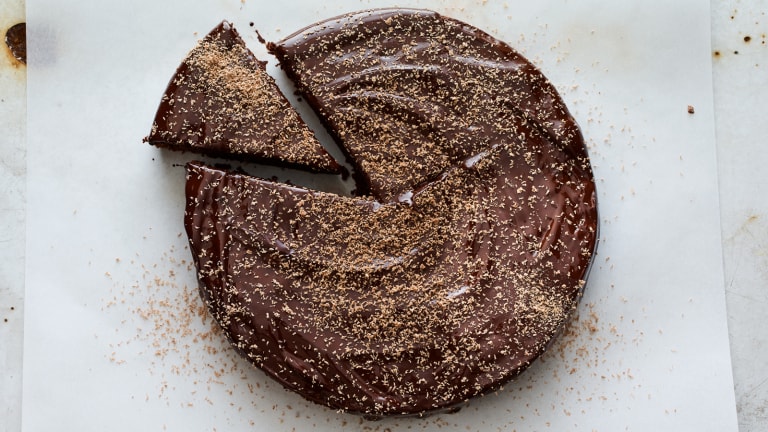 EVOO Inspired Shabbat Menu
What better way to celebrate this Shabbat Hanukkah than utilizing extra virgin olive oil? This menu couldn't be simpler and any more delicious. 
This recipe uses a bit of oil to sear the patties and provides a great crunch. 
The oilve oil based dressing provides tons of flavor to this crisp, fresh salad. Save extra dressing to use the rest of the week. 
This recipe is great anytime and is perfect served room temperature for Shabbat lunch. 
This is one of the most popular recipes on the site, for good reason. Perfect for Shabbat Hanukkah...tastes pretty similar to a classic latke.  
  The secret to this over-the-top dark cake is great chocolate and good quality olive oil.