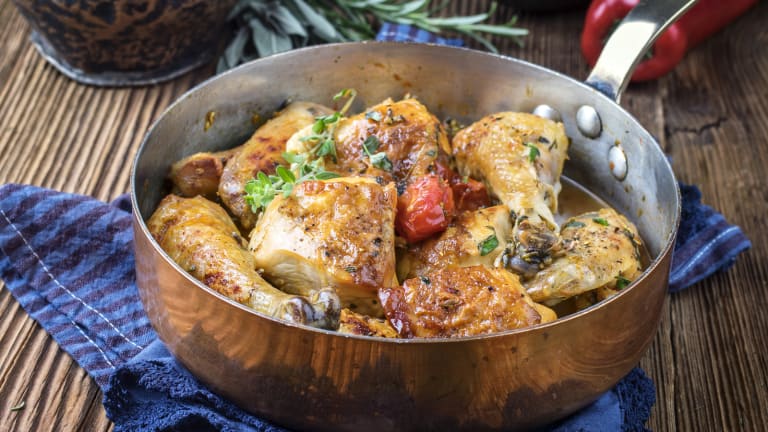 Fall Fruits Shabbat Menu
In parsha Ki Tavo, Moses tells the Children of Israel to bring the first-ripened fruits (bikkurim) to the Temple after they settle the land of Israel and declare their gratitude to Hashem. As we plan this week's Shabbat menu and look ahead to the High Holiday meals we have some beautiful dishes filled with the fruits of the season. 
POMEGRANATE KIWI PAPYA GREEN SALAD
Use whatever fruits you can find to make this vibrant tasty salad, perfect to start the meal. 
CHICKEN IN THE POT WITH FRESH HERBS
An easy chicken recipe in one pot.  Crispy on the outside and juicy on the inside with tons of flavor. 
BULGUR WITH CARROTS NUTS AND DATES
Toss healthy bulgur with veggies and walnuts and get some sweetness with dates. 
Combine apple and figs for a filling dessert. 
For more Shabbat Menu Ideas check out last year's Shabbat Menu for Parsha Ki Tavo.