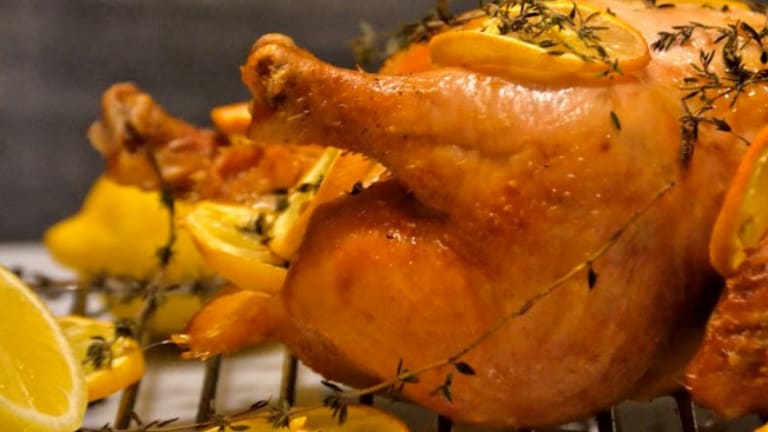 Family Favorite Shabbat Menu
In this week's parsha, we hear the words of a song delivered by Moses to the Children of Israel on the last day of his life. We are reminded of what we want to leave behind to our own children after we are gone. What would be in your song? When I think about my children I think about the traditions we have together on Shabbat.  The games we play, the foods we eat and the family time we cherish. This week I invite you to Haazinu – "listen in" on my Shabbat menu sharing some of our latest Shabbat traditions. 
Our latest tradition is to start our meal with garlic flatbread as our challah.  I make a big batch of the no knead pizza dough every month and freeze the extra dough.  I either broil or grill the rolled out dough and top with parsley, garlic and oil.  
We eat tons of salatim, like this babganosh, hummus, matbucha, zucchini butter, tomato salad, cucumber ceviche and more.  
Our main course is usually a simple roast chicken, I change up the flavors every week and then either serve with a mixed rice or roasted roots. 
This rice dish combines my roasted roots with rice. 
We usually do something fruity for dessert and this plum tart is perfect for the season when those mini plums are in abundance.