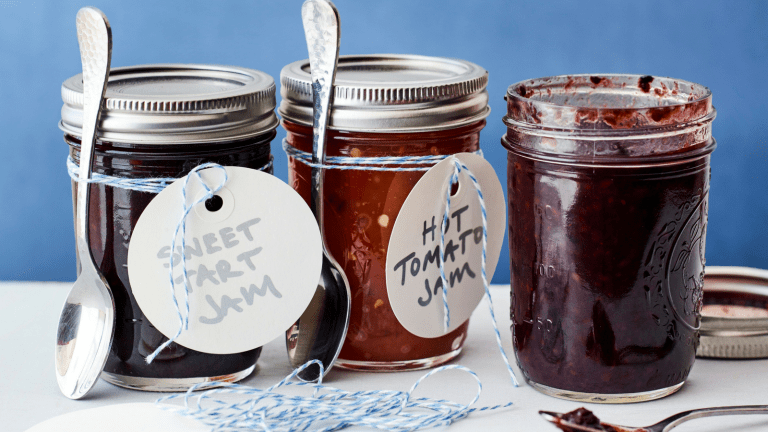 Father's Day Gift Ideas – Homemade Condiments
I am not a very crafty person, but if I do try homemade gifts, they always come out of the kitchen.  A basket of BBQ-inspired homemade treats would be the perfect gift.  Of course you could buy all these things, but parents love our gifts more just because we made them, it's just like when we were kids!
I have a few fabulous recipes for you.
Pick up some nice glass jars of varying sizes, get some labels you.  Then make your own...
This recipe is for a Cajun Spice Rub, a little spicy and can be used on anything from chicken to fish to even potatoes.  Find more  Spice Rub Recipes here.  If you prefer to just buy the perfect spice blend in a gorgeous glass jar, order from the Jamie Geller Collection here. 
Another fun homemade gift is Salad Dressing.   Try this Carrot Ginger for gorgeous color and taste or make one of these other flavorful dressings.
There is nothing better than homemade BBQ sauce and this Date flavored version is perfect for any occasion, try it on a burger or brushed on chicken or even on steak.  Click for more Homemade BBQ Sauce recipes.
Don't forget the pickles! We have some fantastic pickled vegetable recipes, from Quick Pickles to longer Fermented Pickled Cucumbers and my new favorite, Pickled Broccoli Stalks.
Whether you want to try making some boozy jams like these or any combo of Jams, Salsas and Chutneys, they all make delicious gifts, all Dads will appreciate.
If you want to go full on Martha Stewart, pick up some pretty labels and print out custom labels for your homemade treats.
Whatever you choose dad will love it!  Happy Father's Day Everyone!
Check out these other Father's Day articles for more ideas.
How To Do Father's Day the Right Way