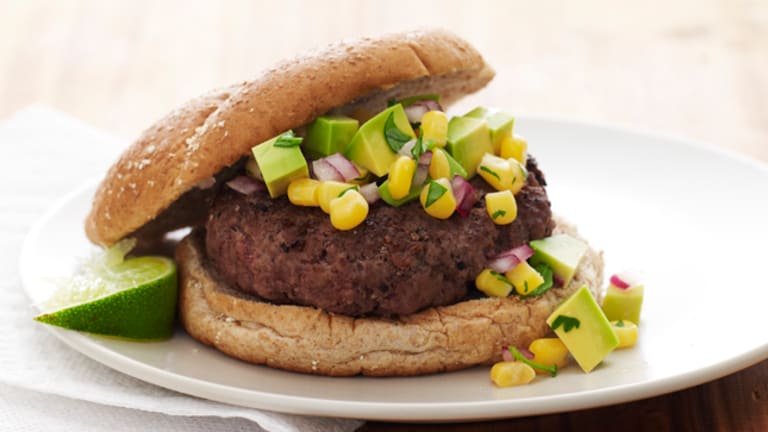 Father's Day Hot Dog and Burger Topping Recipes
Father's Day is coming up. I look forward to hosting a backyard barbecue on a sunny, cloudless day. Hubby is grilling. I sit poolside, sipping a pina colada as the kids splash around. After the party's over, I'll lounge a while with a novel.
Well, ok, we don't exactly have a pool. Ours cost $20 bucks and we blow it up with an air pump every summer, but to the kids, it's a pool. And I'm not sure when was the last time I sipped a drink – certainly not when I'm entertaining. I'll probably be scuttling back and forth from the kitchen, bringing out all the things we forgot to set on the table outside. And to be honest, I haven't read a novel in all the years I've been married. But a girl can dream, right?
But Hubby is grilling. He loves nothing more than to grill anything edible. He has even grilled pears, peaches and an occasional Portobello (not his fave!) just for me. So even though it's Father's Day, I can get away with giving him most of the hard, hot work.
This season, we need to look at burgers and dogs (and even chicken and steaks) as blank canvases. Think of yourself as a culinary artist. (This does not mean painting with ketchup!) Get your creative juices flowing by imagining all the creative condiments that will totally put zing into your barbecue fare.
For burgers, I came up with Corn and Avocado Relish and deliciously Spicy Fried Onions. (I would add fried onions to anything except oatmeal. And yes, I've been known to eat them sans burger or steak. Yummy.)
For your dogs, think steak sandwich and do a Peppers and Onion Sauté – so easy and so colorful. It makes for a hot doggie that's all grown up! And spice up your ho hum slaw with Poppyseed Slaw. Just don't forget the toothpicks!
Try these salsas and chutneys to add some interesting layers of flavor to your burgers, dogs, chicken, steak, and fish this Daddy's Day. He will be so proud!
What special things do you use to top your burger or hot dog?