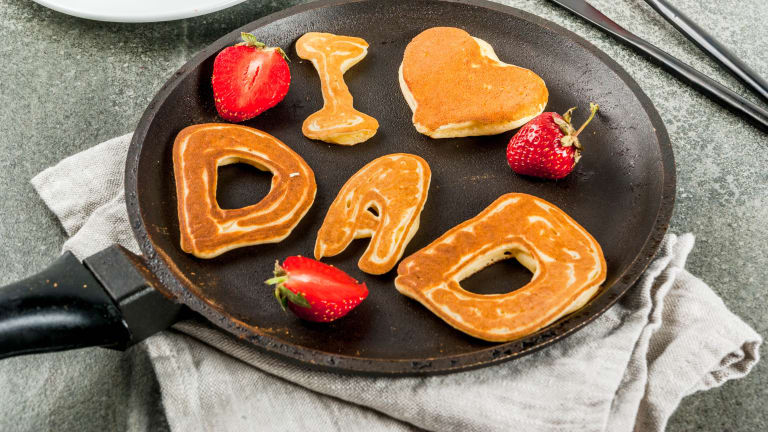 Foodie Father's Day Gifts
It's always nice to celebrate our Fathers, but it is never easy to find the right gift.  In our opinion, the best gifts are edible.  This year try one of our edible suggestions for your favorite foodie father.
Of course you can DIY and make your own spice rubs, sauces, cookies, etc. but if you don't want to make your own or need something you can order online and he can open from afar you will love these food gifts. 
SMOKED or FLAVORED SALTS
Smoked salt is perfect for sprinkling on foods to add amazing flavor. Dad's love the taste of smoked food so they will love this gourmet chef's jar with wooden spoon.
More: Homemade Father's Day Gift Ideas
SWEET BBQ SAUCE
If Dad is going to be doing the grilling on his own day, the least we can do is help him out with a sweet sauce and/or perfect spice rub.  
HOT SAUCE
If your father likes it hot then try this Burning Bush Hot Sauce, the Jewish foodie will get a "kick" out of this one. 
More: Father's Day Gift Guide
COOKIES
If your Dad has a sweet tooth get him a box of cookies or his favorite baked goods.  These cookies and rugelach are dairy so he can keep them all to himself when you aren't serving BBQ.
BITTERS MAKING KIT
For those cocktail aficionados, bitters are the way to jazz up your drink.  Get dad a Bitters Making Kit so he can make and blend his own creations.
More: Father's Day Menu
Want to simply make the I Heart Dad pancakes?  Pick up this Pancake Pen and make your favorite pancake batter for your favorite father. 
What are you getting for your foodie father? We hope this list helped you out, let us know in the comments below.