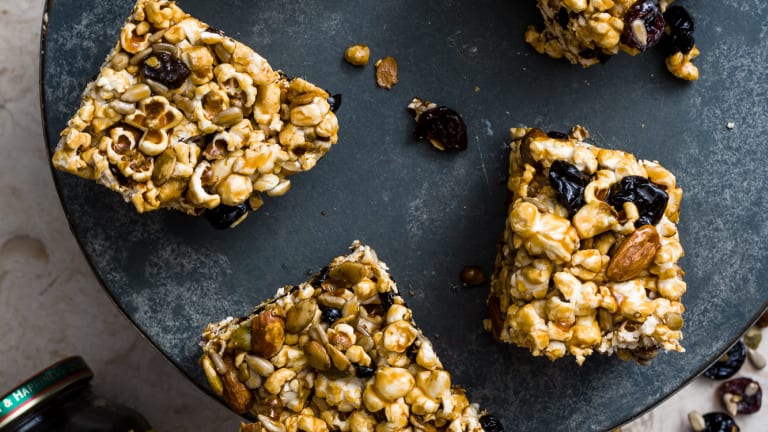 Great Foods To Eat When Staying Up All Night For Shavuot
It is a custom by many to stay up all night learning Torah on the first night of Shavuot.  It is also a custom to eat dairy which means many people make carb heavy dinners of pastas, cheeses, and blintzes.  I don't want to change anyone's traditions, so here are some tips and snack ideas to get your through the night no matter what you serve for dinner or when the last time was that you pulled an all nighter. 
PROTEIN
Keep snacks that are high in protein by your side and nibble throughout the night. 
These cookies are made with garbanzo beans for a nice healthy twist with an added boost of protein. 
Flavorful nut and fruit mix will provide the perfect mix of protein and carbs and flavor, plus it is easy to nibble through the night. 
THE RIGHT KIND OF SUGAR
Candy and coffee with sugar are often on the menu for an all nighter, but the pure processed sugars will give you short bursts of energy that can only end in a crash. Better to stick to natural sugars from fruits and homemade treats. 
Oats, nuts and fruits are the perfect combo for an all nighter, cut it up into small pieces so you can enJOY it all night. 
If you don't like oats or just want a change, popcorn granola bars are all the rage. 
HYDRATE
Keep yourself hydrated with lots of water or even better add flavorings like lemon, mint, or ginger. 
STRAWBERRY AND BLUEBERRY FLAVORED ICE CUBES
How do you keep mind and body working well through an all nighter?  Share your tips below. 
CAFFEINE
Of course you could stay up on Red Bull all night, but not only is not so healthy, but after some time it will make you crash or if you keep drinking them you might not be able to fall asleep when you want to.  I prefer green tea for a healthy caffeinated ingredient that won't keep your heart rate up. 
Serve this matcha dessert or try this Energizing Matcha Ice Cream. 
Oatmeal is satisfying, nutritious and this one has green tea to keep you going. 
However long you are staying up for Shavuot or any other time, these foods will keep you going.