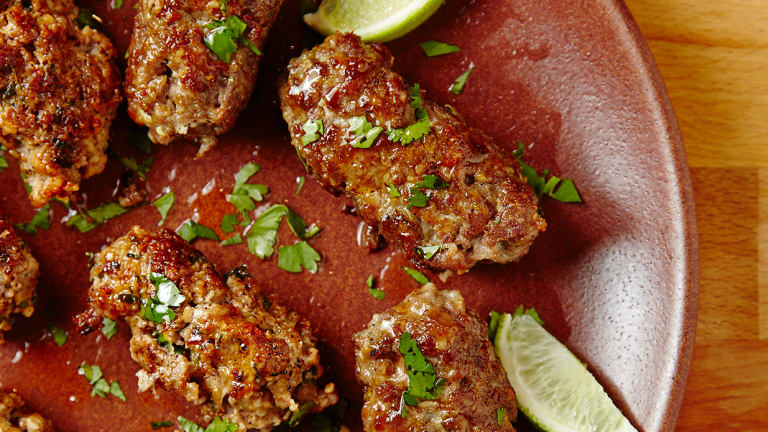 The Menu You Want To Cook This Fourth of July
My husband was born on the fourth of July and got used to celebrating his birthday with fireworks very early on.   Through the years we have been together (almost 16 for anyone counting) we have always made sure to find fireworks to mark the day.  Even on some occasions stopping on the side of the road to watch them.  There is something just so magical about fireworks, the explosive sounds and the bright lights that gets us every time.  
Even though we made Aliyah last Summer we came after the 4th and this year we will be back visiting family enjoying the lights one more time.  So I am planning a special menu of BBQ, cocktails, and treats that I guarantee will end with fireworks. 
Here's to everyone enjoying the long Summer weekend of family, friends and relaxation. 
Feel free to use any fruit you like and have on hand, strawberry daiquiris are famous for a reason, but I love the deep purple color and amazing flavor of these blueberry babies. 
Keep the chicken simple with rub and lemon and garlic, no need for anything more. 
We have some vegetarians at our meal and I like to have extra veggies so we all eat less meat. 
LAMB KEBABS WITH MINT AND CILANTRO
Try some flavorful little meat kebobs, it is okay to sub ground chicken or beef, if you don't like lamb, the flavor will still be amazing. 
I always love to add more veggies on the grill, the leftovers are perfect for salads and sandwiches. If you have some nice asparagus and/or eggplant and peppers throw then on as well. 
There is nothing like fresh grilled corn on the cob, but I also really love grilled flatbread. Follow this recipe or buy store bought pizza dough, preferably whole wheat and use that on the grill brushed with a little olive oil and parsley. 
End the meal with a gorgeous firework fruit salad.  Throw all your favorites on there.  If you feel you must serve some "real" dessert, keep it simple and light with Mini Chocolate Coconut Ice Cream Sandwiches.
Wishing you a happy 4th of July.