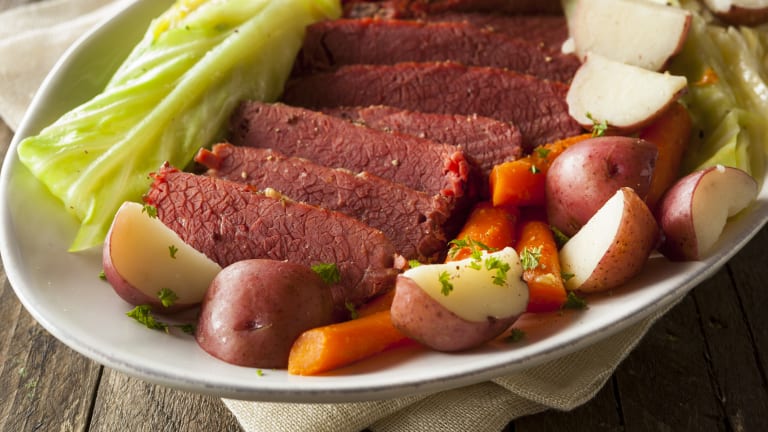 Gifts of the Jews: Corned Beef for St. Paddy's
Did Irish American immigrants learn about corned beef from their Jewish immigrant neighbors?
Corned beef and cabbage is practically synonymous with St. Patrick's Day in the United States but relatively unknown in Ireland. Like many American ethnic customs, this "Irish" classic is a product of the American experience.
As the story goes Irish immigrants to the U.S. were looking for the bacon joints they were familiar with from home. (Beef and salt were expensive in Ireland in the 19th century, so corned or salted beef was uncommon.) Finding no bacon joints, they chose the more readily available corned beef and cooked it in a fashion familiar to them, simmered with cabbage and root vegetables.
Where might Irish immigrants have learned about this savory beef brisket? Well, if Georgia State University nutritional anthropologist and regular Good Eats contributor, Deborah Duchon, is to be believed, Irish-Americans picked up corned beef from their Jewish immigrant neighbors and made it their own.
Whether you get your corned beef fix on March 17th or all year round, we have the goods.
Slainte!