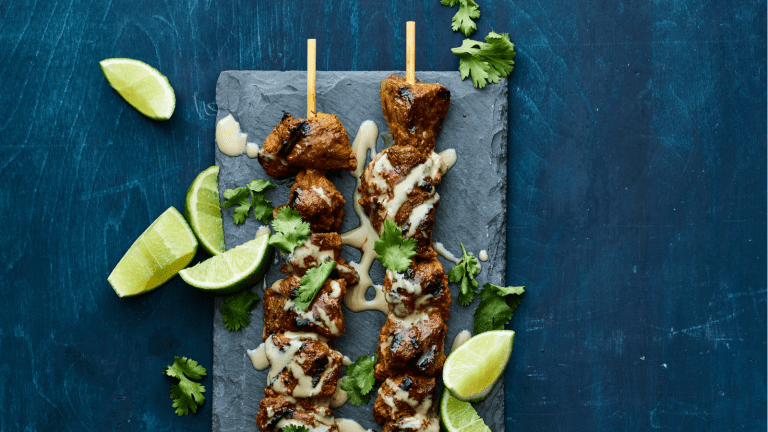 Happy Father's Day, Dad - Thanks for Everything - Love, Jamie
Father's Day is around the corner (June 21st) and that has me thinking about my dad and all the wonderful things he and my grandfather cooked for us when I was growing up.
My dad is the best cook! Really. And his dad was the best, too (hey, the man's nickname was actually "chef"). He ran a butcher shop for many years and my father trained under him but meat wasn't their only forte. 
The meanest, as in the-most-incredible, blow-you-away, you-will-remember-this-experience-for-a-lifetime, potato kugel came out of my father's (and his father's kitchen).
Of course, there were no measurements. It began with a bunch of potatoes, close to a dozen eggs, and more oil than you want to know.  It was salted and peppered to perfection, with a golden brown crunchy outside and a light and fluffy inside.  This kugel was a 6-inch high masterpiece. 
And nothing compared to daddy's Sunday morning eggs and potatoes.  Oh and the grill!  
He's a grill master my father.  Kebabs are his favorite - he'd slave while we swam.  Dad really spoiled us rotten.  I came to expect that every man should cook and cook well.  Luckily for me, G-d knew what he was doing and I married a man who loves the kitchen (and actually taught me how to cook).  
Now my Dad is so far away... and this is one of those days that reminds you how much you miss those you've left behind (in the old country).  I love my dad, a whole, whole lot.  I'm going to go call him now, but not before I wish you all an amazing and Happy Father's Day, today and always!
Is your dad a great cook? Please share your stories of dad cooking prowess by leaving me a comment below.
Try my Potato Kugel Cups recipe. Not quite my dad's or grandfather's, but it does come with measurements.