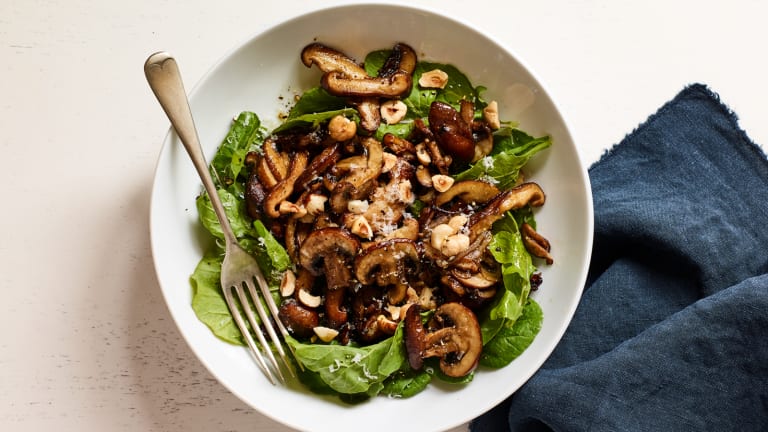 Healthy Comfort Food 1-Hour Shabbat Menu
This weeks quick & easy Shabbat menu is inspired by healthy comfort foods. 
The Game Plan:
1. Put up the soup. (The soup needs to cook just over an hour, but takes ten minutes to prep). 
2. Make the one pot wonder chicken with stewy chickpeas.
3. Prep the salmon.
4. Cook the mushrooms. 
5. Mix the salad dressing.
6. Blend up the creamy chocolate avocado mousse. 
Mustard and salmon are an incredible combination. Double the honey mustard if you would like extra on the side for dipping.   
This salad can be served in smaller portions as a starter or in larger portions as a main dish for warm summer nights.  
 ONE POT CHICKEN WITH STEWY CHICKPEAS
Quick enough for a weeknight and nice enough for a special occasion.  
If you thought avocados were just for spreads, dips and salads, guess again. Chocolate Avocado Mousse is a dessert you won't want to miss.