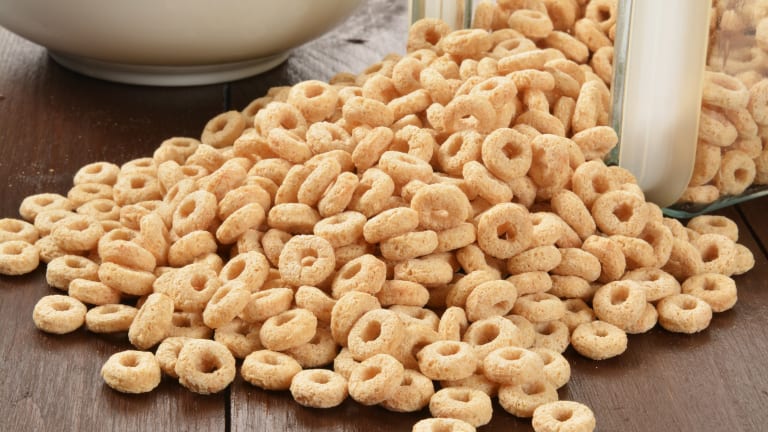 Hilarious Passover Cleaning Disasters Revealed
Stressed out from Passover cleaning? It doesn't always go as planned, especially when there are little kids around to un-do everything you do! Also, kids like to hide things, like chametz, in unexpected places. Sometimes, Passover cleaning feels more like a scavenger hunt. (Where did they hide those Purim treats?) Take a cleaning break and laugh out loud as you read these Passover cleaning disaster stories contributed by moms with experience. Then scroll down for yummy kosher for Passover recipes that won't leave any crumbs behind!
MORE: How to Get the Kids Involved in Passover Prep
The 10 Funniest Passover Cleaning Stories  
10. "We knew a family who meticulously cleaned for Pesach, and then first day chol hamoed they turned on the air and a bajillion cheerios came flying out of the vents." -Aliza Hornstein
9. "Our first Pesach after we got married, we cleaned our apartment meticulously well. We left to spend the seder at a neighbor's house, but we came home that night and noticed there was spaghetti on the ceiling! You see, a while back I had taught my husband to check if spaghetti is done by throwing it at the ceiling, and I guess it never came down." - Chava Horowitz
8. "The time my baby dumped an entire bottle of molasses on the carpet as I was switching over my pantry…I cried. Then laughed. Then cried more. But at least I hadn't yet cleaned the carpets! And I got some cute pictures out of it." -Chana Oshira Block
7. "When my son was little, (a few weeks before chag) he hid a piece of "shul kiddush" cake from his siblings. We found it after opening our cabinets after chag." -Sarena Kopciel
6. "My sister found a cracker on seder night...I was almost in tears…It was in a bag stuffed in a corner somewhere!" -Ahuva Kaufman-Fierstein   
5. "I had my second baby a few days before Pesach....A well-meaning relative sent me a basket of non-Pesach goodies which was delivered during chol hamoed. Without opening it, we panicked and stuffed it into storage." -Avigail Alfasi   
4. "After cleaning the whole kitchen, when I got to the last cabinet, I found a Costco sized box of cereal. I decided to take the (still sealed) bag out of the box to make more storage room, but when I pulled it out, it ripped open and sprayed the whole kitchen with bits of cereal. I sat and cried for several minutes before I began again." - Amanda Goldstein
3. "When I was a kid, we discovered a bagel in the VCR. My 2 year old brother did that." - Elana Arroyo
2. "6 packages of margarine (melted and stinky) in my sister-in-law's sock drawer." -Kalanit Taub
1. "Soup nuts in the tzedakah pushka." - Iris Marx
MORE: DIY Passover Cleaning Products
Need a break from Passover cleaning? Here are some indulgent recipes that won't leave any crumbs! Sit down, enjoy, and breathe....
If you thought avocados were just for spreads, dips and salads, guess again. Chocolate Avocado Mousse is a dessert you won't want to miss.  
This easy banana pudding parfait is the perfect dessert.  
FRUIT SALAD WITH HONEY-LIME DRESSING
The dressing gives this colorful fruit salad just a little something extra. Everyone will wonder how you made your fruit taste so good.  
CREAM CHEESE CHOCOLATE TRUFFLES
Chocolate Truffles make the perfect Passover dessert. These are made with whipped cream cheese for the perfect tang and the perfect texture.  
MORE: The Best Passover Chocolate Chip Cookies
Do you have a Passover cleaning story that you want to share? Let us know in the comments below!
Want stories like this delivered right to your inbox? Sign up now for our *free* JOY of KOSHER Newsletter.