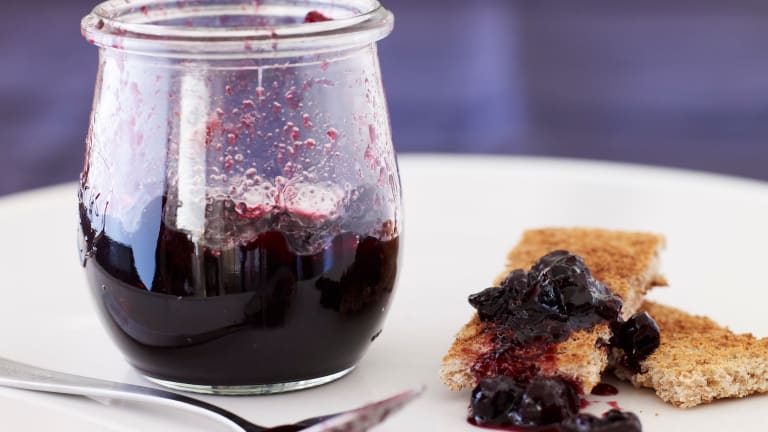 My Favorite Homemade Treats for Purim
So it's nearly Purim and the excitement in my house is rising every day. We just finalized our family costume (you'll have to wait and follow on instagram to see), and my mind is bubbling over with ideas for Mishloach Manot. 
Depending on what neighborhood you inhabit, these gifts also can be called "shalach munis" or simply Purim treats. It's more than mere "tradition" to give goodies to friends and family. The practice of giving food – specifically two different types -- was mandated as a mitzvah at the suggestion of Queen Esther (you'll find it in the Megillah), and we're still obeying to this day. I like to go out of my way to give Mishloach Manot to people I just met or to new friends: it's a great opportunity to break the ice with new neighbors too.
When it comes to your goodie basket, you can go from cheap and cheerful...
to expensive, exotic, and personalized...
The only things that limit you are your imagination and your wallet.
Now don't stress out over this. Technically, you only have to give to one person, not your whole town, but chances are you'll want to do more. I've been there, believe me.
Exhibit A -- the easy way: The first year I was married, I borrowed (ok, stole) the easiest Purim idea from a friend. I sent cute little boxes filled with purple yummy stuff along with a card wishing everyone a "Grape Purim!"
Exhibit B – the hard way: When we moved into our house in Spring Valley, Purim fell on erev Shabbos. I made an individual challah roll, a quart of fresh chicken soup and added a small bottle of grape juice for 60 families – yes, 60 – in our new neighborhood. Let me tell you, that was a little intense and a lot crazy.
Overboard, yes, but I was on the right track because there is something special about giving a homemade treat. But I've made a solemn promise to myself (and to my husband, to keep our household peaceful) that if I go this route, I'll do it with a lot of planning and forethought. No last minute panic.  So here are few of my favorite homemade treats you can make ahead and send to all your friends within a themed basket. 
Option 1: English Tea Time Shalach Manos
Homemade jam is so easy to make, so (literally) sweet, and a perfect way to use up all those bits of frozen berries in your freezer. You can package homemade jam and some biscuits, crackers, scones or English muffins (you can buy all of these) and a box of tea. To that end, I present you with a recipe for Homemade Mixed Berry Jam.
Option 2: Movie Night theme
You get to satisfy all your cravings for Twizzlers, soda, and popcorn. But not just any popcorn: we're talking homemade, gourmet Maple Almond Popcorn. Don't worry – it's truly quick and has only 3 ingredients and so easy you'll do it again and again.
More purim treats you can make for your Mishloach Manot:
While you are making all of that to send out on Purim, be sure to allow yourself a taste for quality control. 
Don't you know that every good cook takes a taste before the goods leave the kitchen?