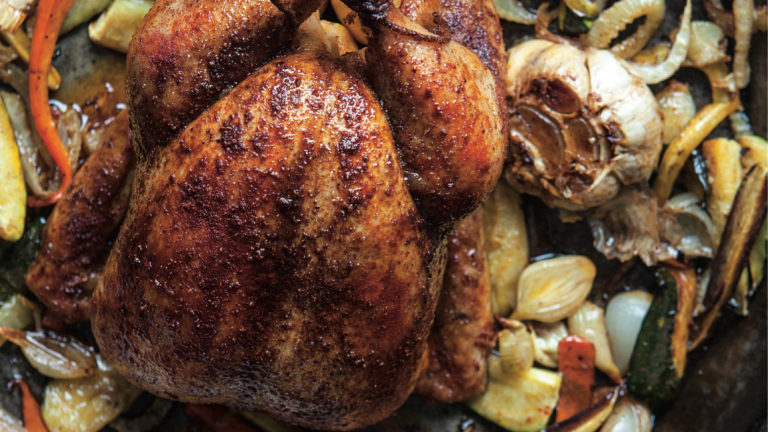 How My Go To Shabbat Menu Changed Since Moving To Israel
Since I got married my Shabbat menus have changed weekly to match the cuisine du jour. From Japanese sushi shabbat, to Mexican, to Spanish, to Italian and everything in between.  We liked to mix it up between chicken and beef and sometimes lamb, but almost always used boneless chicken breasts and London broil as our preferred cuts.  If I had to pick my go to, it would be marsala chicken or Chinese chicken with cashews.  
Now, two years after making Aliyah to Israel, I can't believe how many things have changed in my life including the way we eat especially on Shabbat.  Every Shabbat meal starts with at least 5 salatim; Moroccan Carrots, Matbucha, Hummus, Tahini, and Israeli Salad.  Most weeks we have many more based on what is in season or what I feel like making.  We love  Parsley Salad, Green Cabbage with Dill, Beet Salad, Cucumber Avocado Salad, Pickled Vegetables, Eggplant with Tahini, and Spiced Artichoke Bottoms.  We fill our plates and eat the spreads and veggies with fresh pita or my grilled garlic bread.  Then our main meal is a simple Whole Roast Chicken with Roasted Potatoes and Sweet Potatoes and we end with fruit and delicious halva.  
Here's a menu you can make inspired by my Israel life. 
SWEET AND SPICY MOROCCAN CARROTS
Choose the salatim you want to serve and feel free to use some help from the store, especially for the hummus and matbucha.
RED ROAST CHICKEN WITH ROASTED VEGETABLES
I love putting a whole chicken on a pan surrounding it with vegetables and then I'm done.  I can't believe I used to hate bone-in chicken, now I realize how much more flavorful it is. 
If a little halva is not enough for you, try our Halvah Mousse or Rugelach to end your israeli style Shabbat meal.