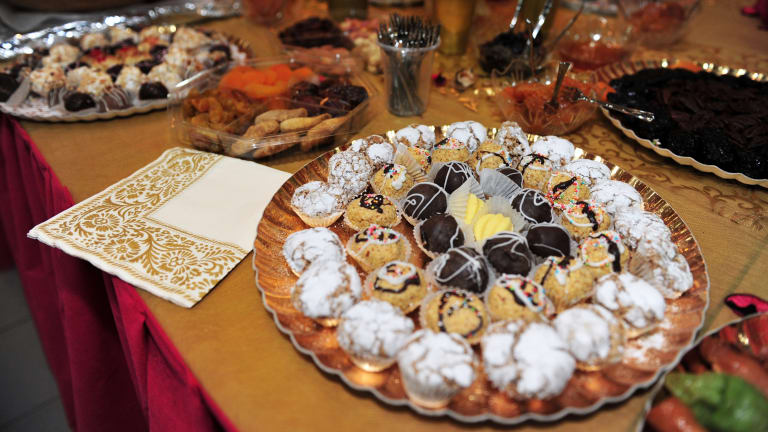 How to Celebrate A Moroccan Mimuna After Passover
After a full week of eating matzo and lots of potatoes, the end of Pesach really feels like freedom as we anxiously await the Mimuna celebration.
Mimuna is the last night of Pesach. In my Moroccan family, we patiently count the minutes for my father to come back from shul, make havdala, and then my mother takes out from the closet her precious cast iron pan where she has been making Mufletas for years. This pan was given to her from my grandmother when she got married almost 40 years ago.
Making Mufletas at the Mimuna is a very important Moroccan tradition. They can be either eaten plain or with honey and butter.
Atop the table we set up all sorts of Moroccan pastries and a large plate with flour, two raw eggs in their shell, raw fava beans and some fresh herbs. This specially arranged plate symbolizes the end of the holiday.
Moroccan Jews celebrate Mimuna after the holiday of Pesach to enhance togetherness since during the holiday we limit our meals to our own house and do not eat at other houses.
Mufletas (see recipe below) are traditionally served with Moroccan mint tea.
More Moroccan "chametz" recipes to enjoy at the Mimuna celebration after Passover: