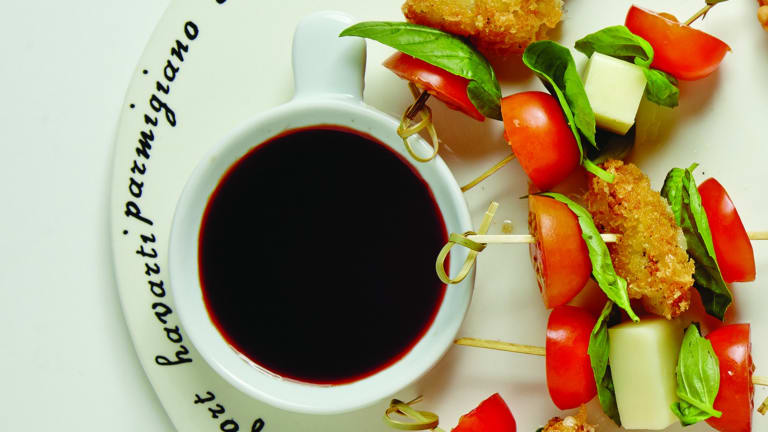 How To Fry Cheese For The Best Appetizers
Fried cheese is not a new concept. Mozzarella sticks have been around for a long time and even can be bought in the frozen foods aisle. All you need is cheese and oil to make fried cheese taste good, but there are some tricks and new ideas to take your fried cheese appetizers to the next level. 
We recommend moving away from the classic mozzarella and on to goat cheese, provolone, and cheddar. Oh yes, these flavor-packed cheeses will surprise your taste buds. 
We also find it is best to coat or wrap your cheese and freeze it before frying. This way you can get a crunchy exterior and gooey interior. 
When it comes to frying, you can choose any high-heat oil but we recommend extra virgin olive oil (evoo).
Now that you know our tips, check out 3 recipes for tasty fried cheese appetizers you can make now. 
ROASTED BEET & GOAT CHEESE SALAD WITH PEARS AND MEYER LEMON VINAIGRETTE
Fried goat cheese rounds are a special touch in this salad of contrasts.             
FRIED PROVOLONE TOMATO SKEWERS WITH BALSAMIC REDUCTION
Either make some skewers with raw cheese or keep them all fried, the combo of hot, crunchy, and gooey cheese with cold and juicy tomatoes is just perfect. 
WHITE CHEDDAR AND CREMINI WONTONS
Sautéed mushrooms and sharp white cheddar fuse together to form the delicious inside of these crispy wontons. 
Recipe published in JOY of KOSHER with Jamie Geller magazine Winter 2015. Subscribe Now.