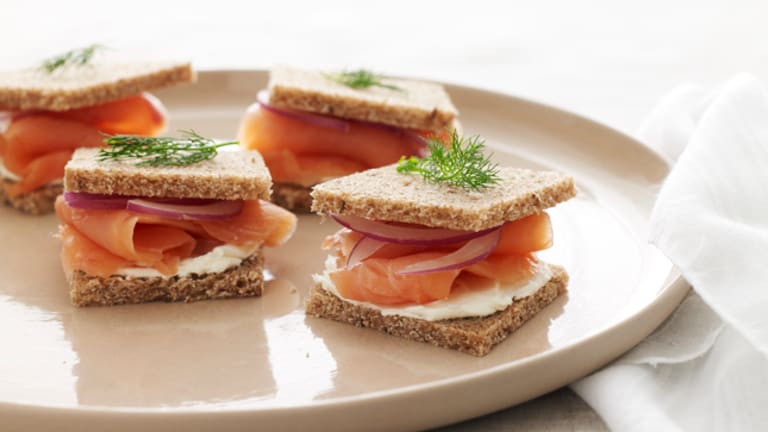 16 Days Until Passover: How to Host a Happy Chametz Party
There are just a few more days until Passover, and you may have already started checking your kids' shoe treads for crumbs before they walk in the door. 
Which means...it's time for a chametz party!
A chametz party is a great way to enJOY using up your chametz. Here are a few tips on how to make it fun, and make it work.
MARGHERITA PIZZA WITH PESTO PASTA SALAD
How to Host a Happy Chametz Party
1. Invite your friends. Everyone can come with their kids, pets, and chametz! Send out a facebook invite or an e-mail invitation. This is really a party, after all.
2. Plan to meet outdoors. Nobody wants to actually bring more chametz into their house, so choose a nice picnic area or park where kids can play and snack. A park with a pond is even better, so you can feed the ducks and fish as well! If the weather isn't cooperating, move it inside to a mall, or ask your local synagogue if you can use a room that hasn't yet been cleaned for Passover. (And make sure to vacuum when you're done).
MORE: Keeping Your House Crumb-Free
3. Go when you're hungry. Plan the best time, in place of a mealtime, when everyone is hungry. Once a year you can get by without a balanced 3 course supper, right?
4. Keep it simple. There is no need to make French Toast, Croutons, or Bread Pudding out of every leftover crumb! Sometimes a cracker can just be eaten as a cracker. Pack along some complimentary ingredients such as sliced cheese and pre-cut veggies to be eaten with the your chametz, and let the kids make their own cracker sandwiches or other creations.
If you do want to re-purpose leftovers such as pasta, here are some picnic-friendly suggestions:
5. Start with opened packages. Unopened packages can still be donated to a food bank before Passover, but opened packages cannot. So start with that half-eaten box of cookies before you rip open a new one.
6. Don't force it. Remember that we should't stuff it all in just because we have to get rid of it. Let your body be your guide. Indulge, but not to the point where you feel sick. Feel the freedom of letting go of your chametz, but don't let it stress you out!
7. Portion out the leftovers. Can the leftover chametz be sent for school or work lunch? Pack portions in lunchboxes, tin foil, or ziplock baggies and store neatly for the approching days before the holiday. You can get creative and make bento boxes for fun. But don't forget to save some for bedikat chametz!
WATCH: How to Make Challah Kugel
Want stories like this delivered right to your inbox? Sign up now for our *free* JOY of KOSHER Newsletter.