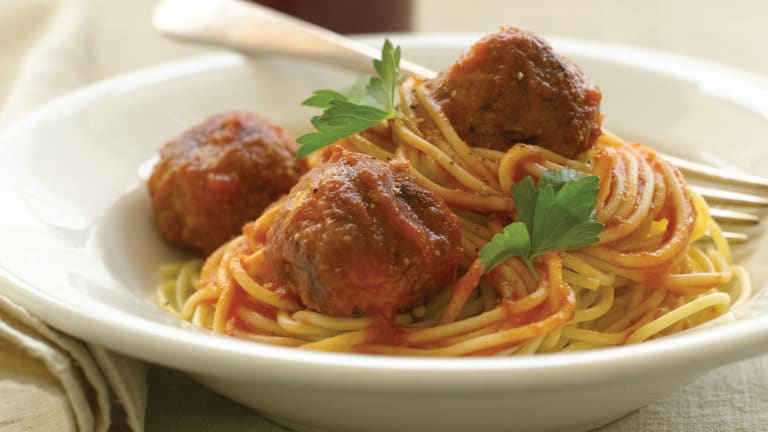 How to Prep Ahead for A Purim Seudah
This year Purim is on Friday which means we also need to cook for Shabbat, how can we do it all?!!!
First, breathe! Remember that we're all in the same boat, and breathe again. Seriously -- it can be done. After all, you've done harder things than this – like a three-day Yuntif. Unlike Shabbat or Yom Tov, on Purim you have the opportunity to serve fresh food, right out of the oven, the way it was meant to taste. Every cook who has slaved over a meal knows that value here. This is our dream, and we get to live it on Purim.
Relax: Follow these tips and tricks and your big seudah won't cause big panic.
• If you're inviting guests, delegate some of the work. Assign a salad (the time-consuming washing and checking and chopping) to one of your guests beforehand, so you won't have to worry about it. People love to help and bring something to the meal. Dessert is another great course to farm out. The less you have to do personally, the less overwhelmed you'll feel.  This year many of us may not be able to have outside guests, so take some help from the store, don't feel bad using a few short cuts for you and your family. 
• Set the table for the seudah in advance. It will make you feel that you're ahead of the game already.
There's no rule that says you have to cook everything on Purim day, so use the following do-ahead tips and chill out.
1. Soups are fantastically forgiving when made in advance. Make your soup now and freeze it so all you have to do is defrost and warm it before the seudah. Another great idea: go with a chilled soup – mango strawberry or gazpacho or perhaps chilled cucumber dill. They can be made before Shabbos, kept in your fridge till the seudah, and served chilled!
2. When it comes to the mains, think about which steps can be done in advance. If you are doing pasta: cook your pasta al dente (even as early as 2 days before), drizzle it with olive oil and toss to coat. This process keeps it from becoming a sticky clump in your fridge. Store it in an airtight sealable bag or container. Likewise, most sauces can be made in advance, but keep the pasta and sauce separate until just before serving. Warm your sauce first, then toss in your pasta to combine and warm over the heat.
3. If you are doing a chicken dish, pick something easy: a one dish, one step oven-baked recipe is best. Clean your chicken and place it in your baking dish so it's all ready to go and all you have to do is season before baking it fresh and serving.
4. If you are using vegetables, you can wash, check and cut them as early as 2-days before. That way, you just need to assemble everything before the seudah. Trust me, this is such a mind-relaxing way to cook – you will adopt this practice year round!
5. Any salad dressing can be made in advance -- up to a week, at least in most cases. Just toss it on your pre-washed and cut veggies and serve.
6. If you are serving meat, choose something that's better prepared ahead of time, such as brisket. Make it 1-2 days before, slice it and immerse it in your gravy or sauce. Then just reheat and platter it the day of the seudah and save the extras to make sandwiches. If you want to serve something freshly made that day -- like a standing rib roast or steaks -- leave only that dish to prep and cook the day of the seudah. Again, consider any steps you can prep in advance – vegetables, measuring -- at the very least, make sure you have all the ingredients in the house before Purim. (Discovering at the last minute that you don't have a major ingredient for your main induces nightmare-level panic.)
7. Consider frozen or chilled desserts such as mousse, frozen pies, homemade ices or ice cream bars. They are so refreshing and all can be made the week prior to the seudah. And remember, you needn't go overboard with dessert: one nice one will do just fine 'cuz people will be candied out. Also think fruit platter, which can be cut and prepped in advance of Shabbos.
So there's no need to panic. Think of the Purim seudah as the finish line of a week-long jog that you can do at your own pace.
You're in control. It's going to be great!
Chag Purim Sameach to one and all!