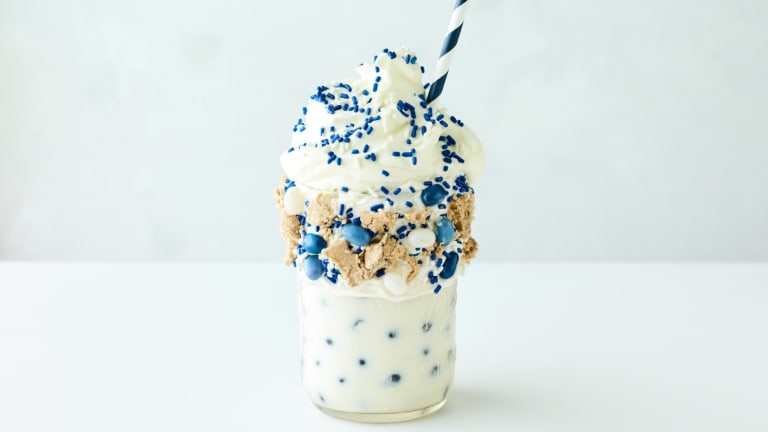 How To Throw an Israeli Themed Purim Party
We love to celebrate Purim with a theme.  Between the costumes, the mishloach manot and the celebratory meal, it really helps make each year stand out and give guidance to everything we do. 
We have done guides for many themes:
Although we have tons of Israeli menus and Jamie and family dressed up as Israelis and gave out Hummus and Pita before making Aliyah, we never gave you a complete guide. So here goes. 
 The Costumes
It's easy to dress up for an Israeli theme just by wearing blue and white or even Israeli Flag t-shirts or you can get Israeli Soldier costumes. 
Mishloach Manot
So many amazing gift baskets with this theme, here are a few, feel free to mix and match and buy some items and make some items.  
2. Blue and white bag filled with Bamba, Bissli, wafer cookies, sunflower seeds, and malt beer.
3. Halvah and rugelach in a blue dessert box.
4. Tub of hummus with a jar of preserved lemons, a jar of harissa, a jar of schug, and a bag of zaatar.
5. Zaatar roasted chickpeas, pita, and labneh in a lunch box.
6. A pitcher with fresh lemons and fresh mint, plus these Limonana bars.
Simple Table Decor
Use a nice blue tablecloth with a white table runner and white plates.  Decorate with fresh olive branches and use olive wood bowls for serving. 
Put out some mini Israeli flags around the table and maybe a blue and white jelly bean filed vase.  
Menu
Here are 2 Israeli menus you can choose from, one is dairy because we had to include this over the top freakshake. 
Menu 1 - Dairy
Make an elaborate Israeli style breakfast. 
This meal allows for lots of variations and choice of homemade or store-bought items to make things easier.  Feel free to add on Shakshuka, Bourekas, and granola with yogurt.
For dessert, you can go all out with an Israeli freakshake or just lay out some Halva hamantashen. 
Menu 2 - Meat
Throw and elaborate hummus party, with every topping you can imagine and let everyone make it their own.  
End with Malabi made with non-dairy milk and all your favorite Israeli rugelach.