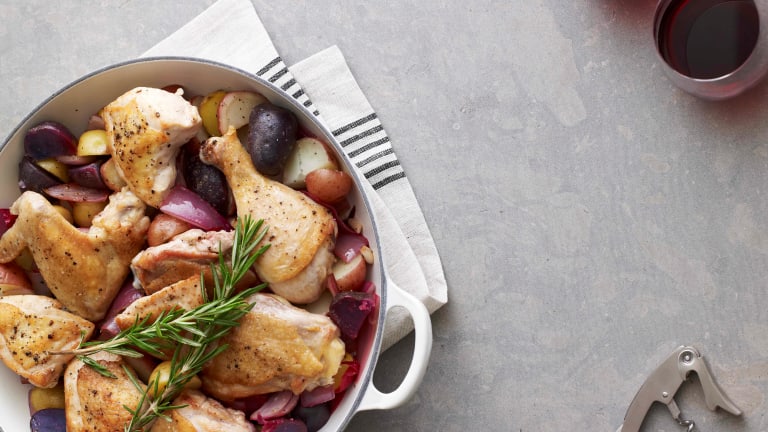 In Your Heart Shabbat Menu
In this week's parsha Nitzavim, we learn that the mitzvot "is not beyond you, nor is it remote from you. It is not in heaven . . . It is not across the sea . . . Rather, it is very close to you, in your mouth, in your heart, that you may do it."  We're bringing the heart this week with a spectacular appetizer of Hearts of Palm Fritters that are easy on the eyes and oh so easy to make.
The Weekly Challah
Hearts of palm are a great pantry staple that can be used in so many ways from a simple snack on their own to an addition to salad to these incredible fritters. 
Lemon Rosemary Roast Chicken with Potatoes
Chicken with potatoes is a delicious one pot dinner loaded with yummy lemon and rosemary flavor. 
Add a side of roasted cauliflower with a bit of rosemary since you already have it for the chicken. 
Frangipane Tart with Amaretto Honey Poached Pears
Don't miss out on this gorgeous elegant dessert. 
For last year's Parsha Nitzavim menu click here.