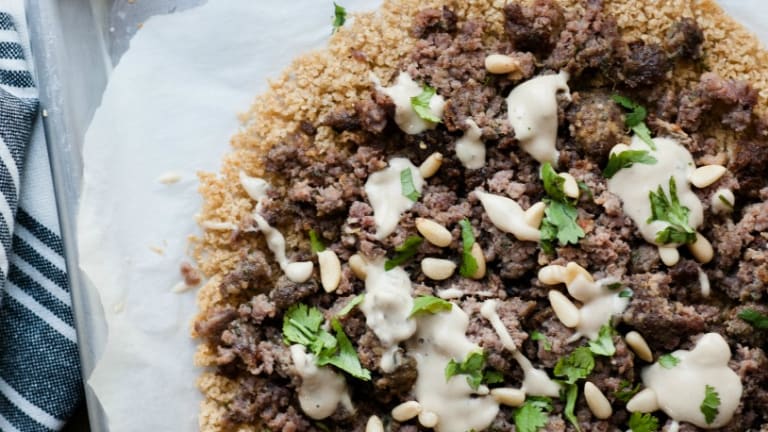 Israeli Shabbat Menu
Jacob leaves Beersheva following the theft of Esau's birthright and spends a long, lonely night in the desert. Unsure about his future and fearful over his brother's wrath, Jacob dreams of a ladder with angels rising and descending to earth. Jacob is reassured that Hashem is still with him and he will inherit the promises made to Isaac and Avraham. 
Now that I am living in Beersheva I have some recent favorites, so this menu reflects my Beersheva favorites. 
I am enjoying the warmth of a savory butternut squash soup that I top with Roasted Chickpeas and the flavor of the day, cumin works nice. 
Get the kibbeh flavor without all the oil or all the work. I have even made this in the slow cooker with mushrooms and ground chicken, it is versatile and comes out amazing every time.  
These flavorful roasted carrots pair perfectly with the kibbeh and extra tahini. 
If you want one more dish, try some roasted potatoes with the flavorful matbucha. 
I have not been making my own, but I have been enjoying the Israeli halva, so this week make it or buy it and enjoy with a nice hot cup of nana tea. 
For other Parsha Vayeitzei menus click here.