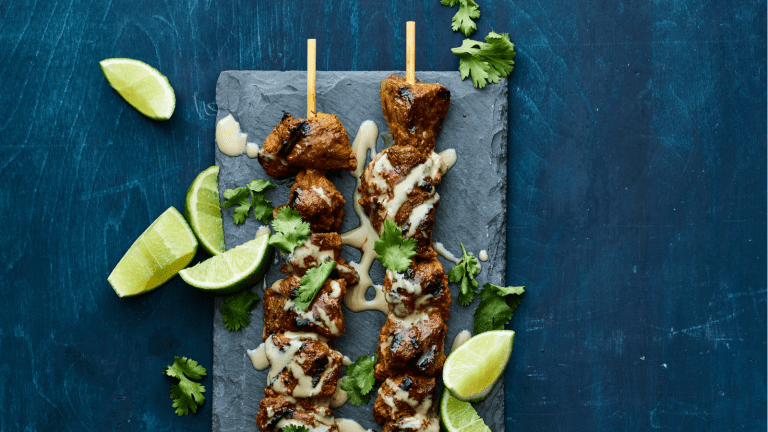 Israeli Style Shabbat Menu
We could eat Israeli style every Shabbat, in fact, we sort of do, but it's particularly perfect in the heat of Summer.  Lots of Salatim, quick grilled kebobs and you don't need much else. 
SUN DRIED TOMATO FALAFEL SALAD
Everyone loves falafel, whether you make your own with this Modern Israeli twist using sun-dried tomatoes or just heat some from the freezer, when you serve on a salad it's a great first course. 
Kebobs are any kind of meat on a stick and grilled.  This recipe is all about the dry rub, once you have your spices you can choose your choice of meat and follow our directions for the perfect marinade. 
 Flavored like tabbouleh, but dressed up with salty olives and made with grated cauliflower to get more veggies. 
It doesn't take much to turn into a carrot lover, this salad will do it. 
Rich, creamy, non-dairy, this mousse will blow you away and the addition of halva is pure genius.