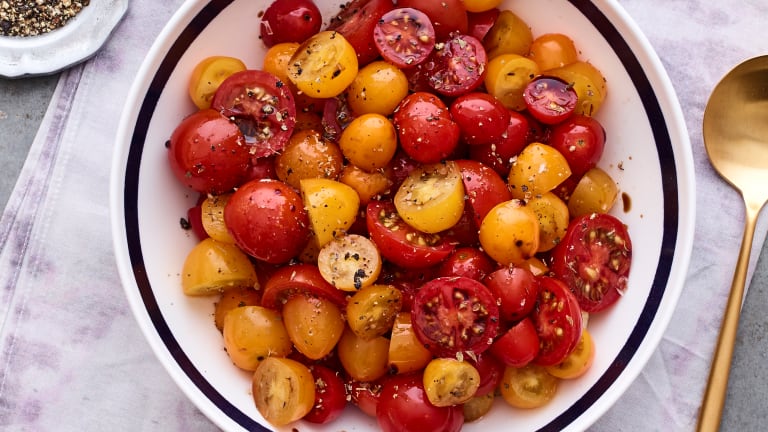 Italian-Inspired Shabbat Menu
Going international with your Shabbat menus adds pizzazz and elevates your weekly Shabbat feasts. Italian food is all about fresh, bright flavors and this menu doesn't disappoint. Start with a flavor-packed lentil sausage soup and offer a family-style meal in true Italian fashion with pesto pasta, fresh tomato salad and chicken braised in wine. 
YELLOW LENTIL SOUP WITH ITALIAN SAUSAGE
The Italian sausage provides a base of flavor for the apple and yellow lentil soup and adds texture and protein to the final product, becoming a meal in a bowl.  
Double the batch of pesto and use some for dipping in challah. Omit the chicken to keep it a simple side (or save chicken for Sunday leftover dinner). Use your families favorite noodle. 
  The elegant simplicity of this vibrant salad makes it a winning dish.   
 This delicious Vineyard Chicken is infused with the richness of red wine, garlic, rosemary and fresh grapes.   
  These cookies freeze well in an airtight container or bag.