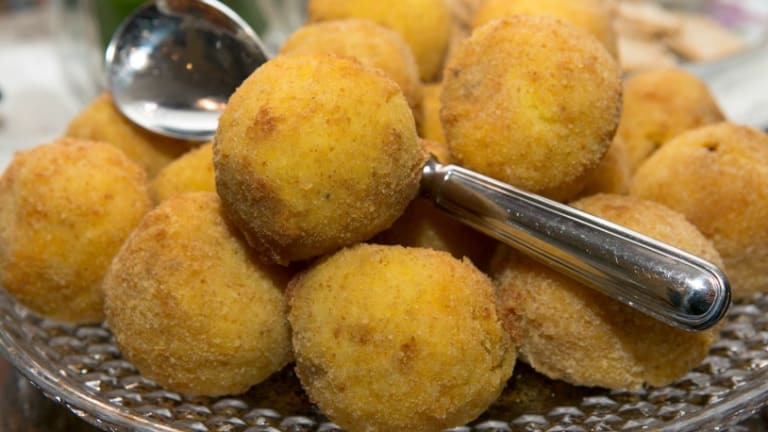 A Secret Italian Menu
This week's parsha is about the hidden and revealed. From hiding the identity of his wife, Sara, from his neighbors, to the unfulfilled promise of a nation, much is given to Abraham, yet the reason for his chosenness remains a mystery. This week we start our meal with a special Italian appetizer with a secret filling and follow it up with a stuffed chicken. 
Start off with this hidden surprise of a recipe, fried risotto balls filled with caponata.
Fill the chicken breast with broccoli for a healthy meal.
Pesto pasta is always a winner. 
Just cause you always need three things on a plate.
End with the classic Italian dessert made pareve. 
For more Shabbat Lech Lecha menus click here.